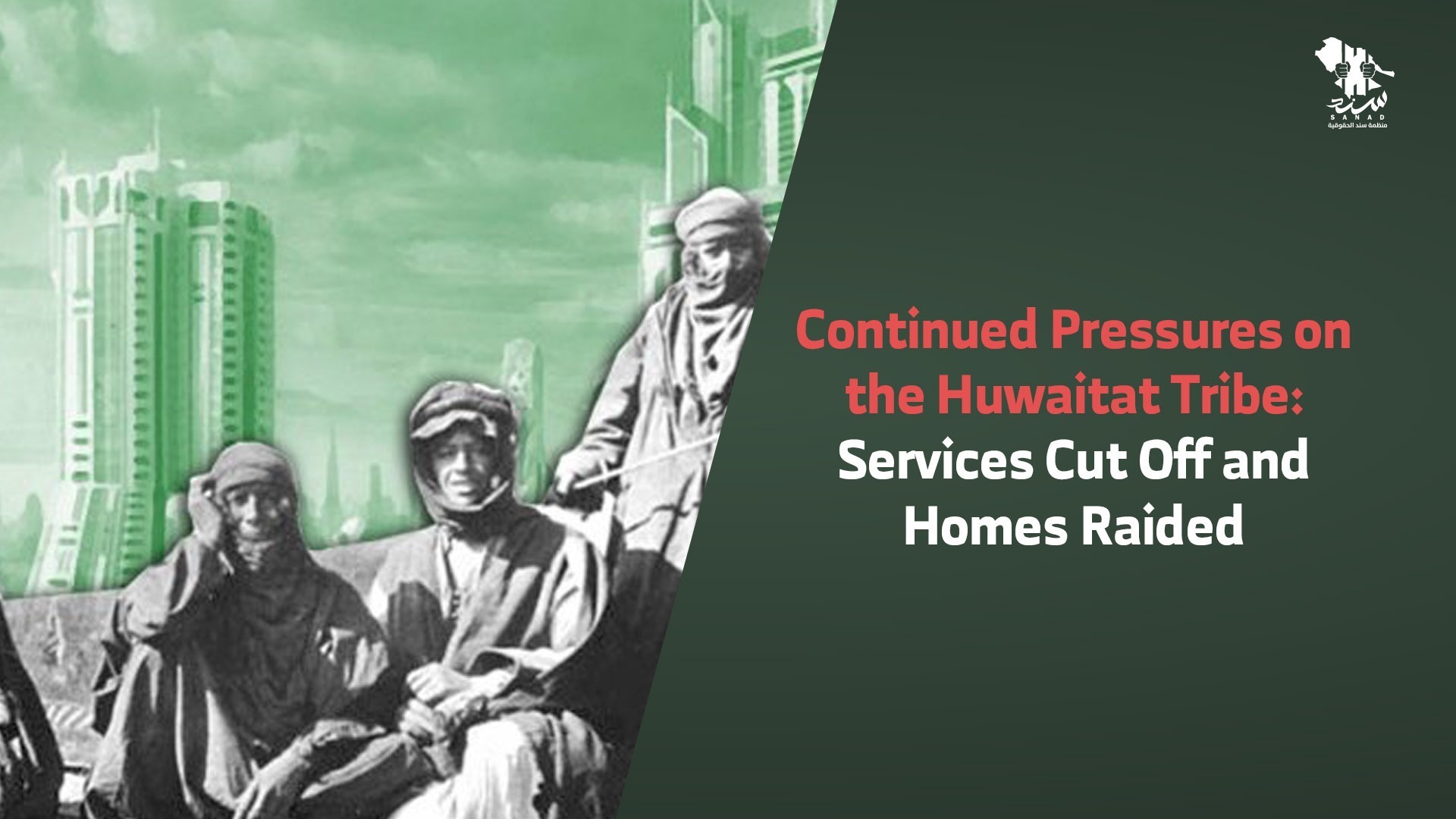 Continued Pressures on the Huwaitat Tribe: Services Cut Off and Homes Raided
 Continued Pressures on the Huwaitat Tribe: Services Cut Off and Homes Raided
Human rights sources have reported that the Saudi authorities are persistently escalating their targeting of members of the Huwaitat tribe in order to implement the NEOM project located on their lands. According to reports, Saudi security forces have conducted several raids on the homes of the Huwaitat tribe, including the home of relatives of Abdulrahim Al-Huwaiti, who was killed by Saudi security in 2020 in his house in Al-Kharibah.
The same sources indicate that the Saudi government did not limit itself to raids only, but it also cut off water and electricity to all members of the tribe since mid-June 2023 until now. No cases of arrest have been recorded during these raids.
The sources further reported that the raided houses included the home of Abdulrahim Al-Huwaiti's mother, his brother Shadli Al-Huwaiti, who is sentenced to death, as well as Ibrahim Saleh Al-Huwaiti, also sentenced to death, and Abdullah Dakhilallah Al-Huwaiti, who is sentenced to 50 years in prison.
SANAD Organisation for Human Rights expresses its strong condemnation and deep concern regarding the reports and information received about the Saudi authorities' continuous targeting and escalation of pressures on the members of the Huwaitat tribe. The organization calls on the Saudi authorities to stop these violations, respect the rights of citizens, and restore all essential services that have been cut off from them.