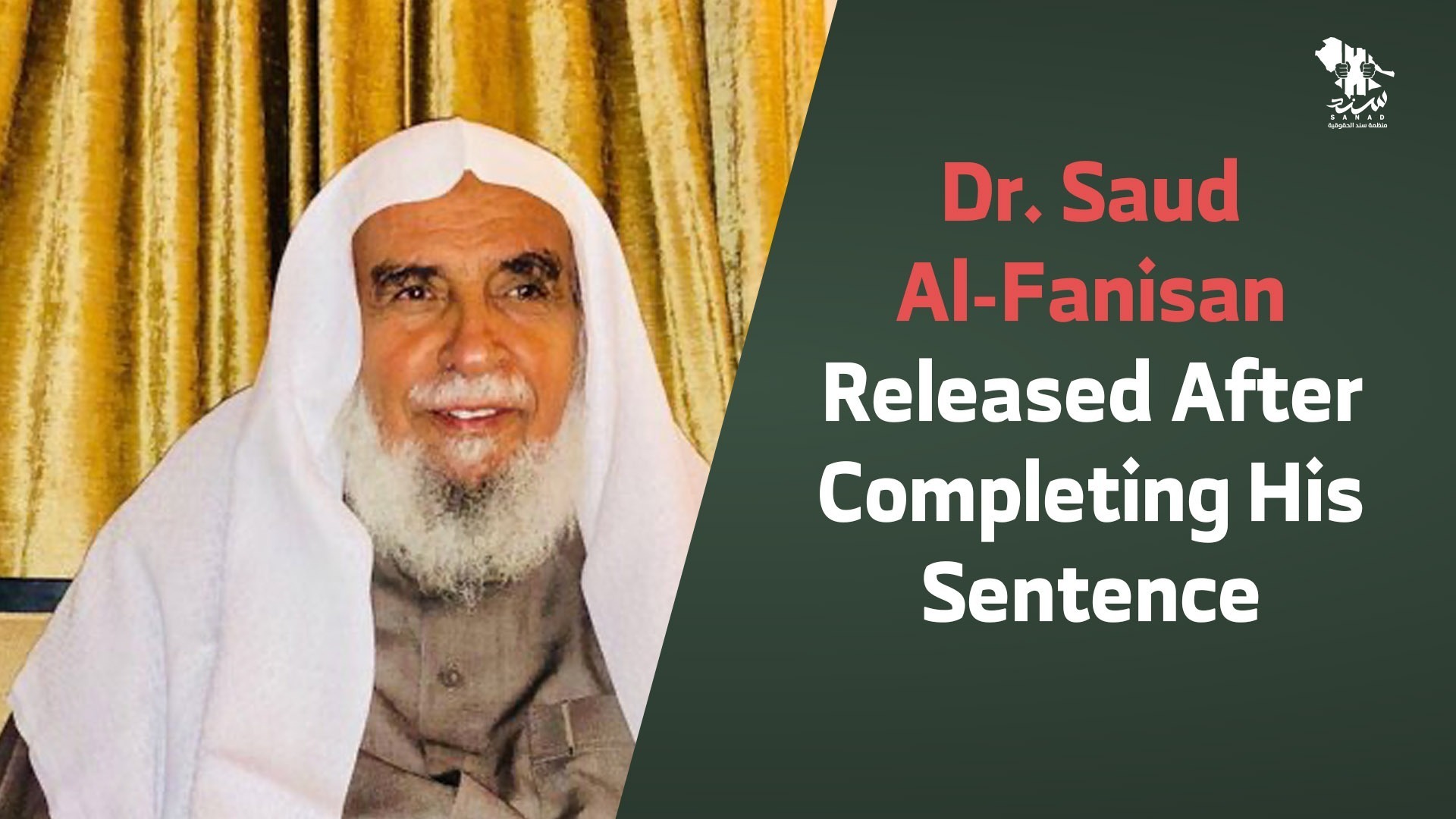 Dr. Saud Al-Fanisan Released After Completing His Sentence
Dr. Saud Al-Fanisan Released After Completing His Sentence
The Saudi authorities have released Dr. Saud Al-Fanisan after more than three and a half years of detention, following the completion of his seven-year sentence, with half of the term suspended. Al-Fanisan was arrested in March 2020 for expressing his opinion in a single tweet, reflecting the deteriorating human rights situation in Saudi Arabia.
In November 2021, the Specialized Criminal Court sentenced him to two years in prison. However, in April 2022, the appellate court increased his sentence to seven years, with the execution of three and a half years suspended.
Dr. Saud Al-Fanisan, a former professor and dean of the College of Sharia at Imam Muhammad bin Saud University, was over 80 years old at the time of his arrest, another example of the inhumane practices of the Saudi authorities.
The human rights organization Sanad congratulates Dr. Saud Al-Fanisan and his family on his release and hopes for the release of all innocent individuals in Saudi prisons.