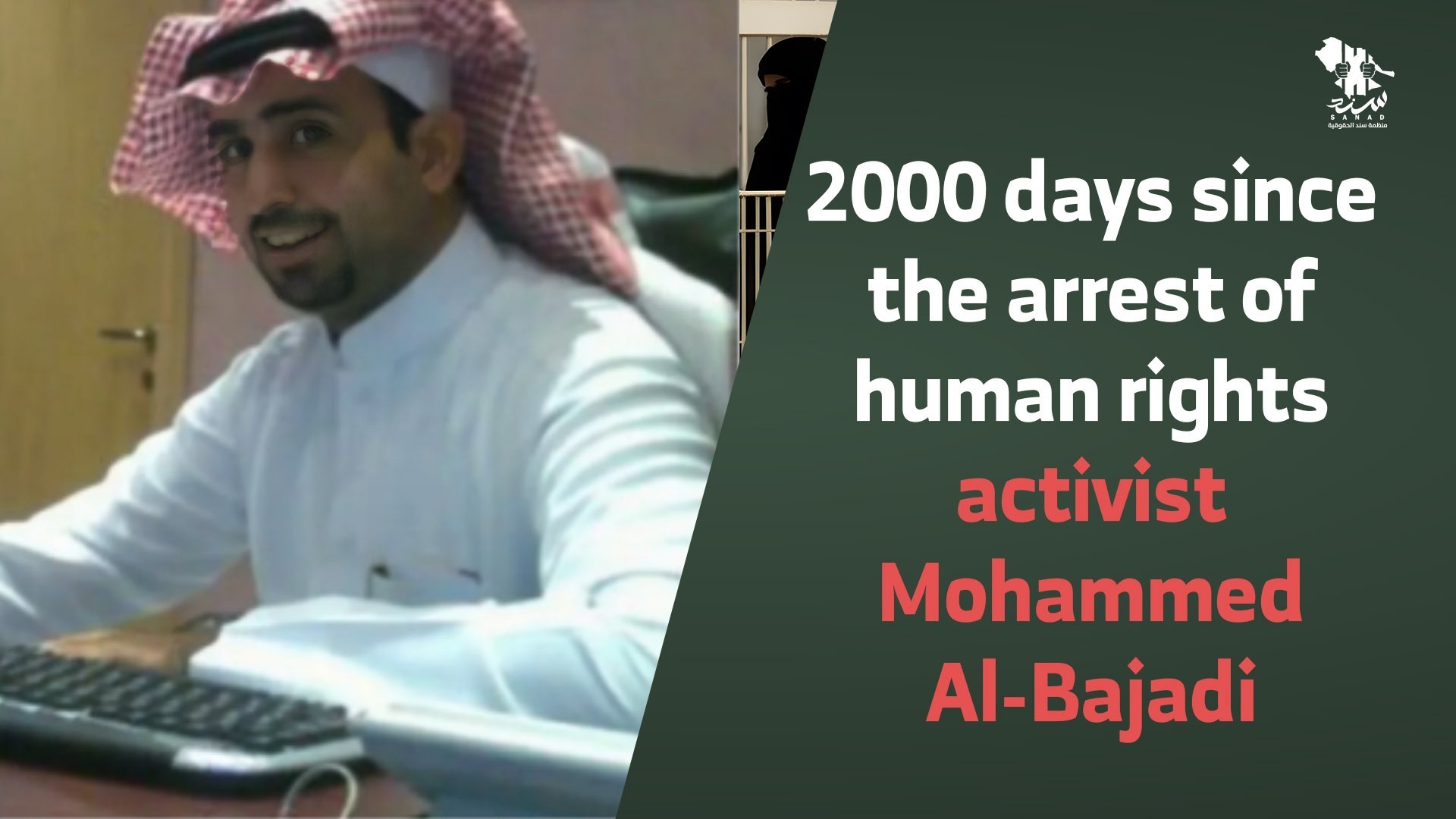 2000 days since the arrest of human rights activist Mohammed Al-Bajadi
2000 days since the arrest of human rights activist Mohammed Al-Bajadi
2000 days have passed since the arrest of human rights activist Mohammed Al-Bajadi in May 2018, due to his involvement in founding the Hasm Association.
It is noted that his last arrest was not the only one; he had been arrested several times before, in 2007, 2008, and 2011. In his 2011 arrest, the Specialized Criminal Court sentenced him to 8 years in prison with half of the term suspended, and a 4-year travel ban following his release. He was released in 2016 after spending more than 5 years in prison.
Since his last arrest in 2018, he has not been presented before any court, and he has suffered numerous violations, including arbitrary detention, solitary confinement, psychological and physical torture, denial of the right to visits and communication with family, and denial of the right to appoint a lawyer.