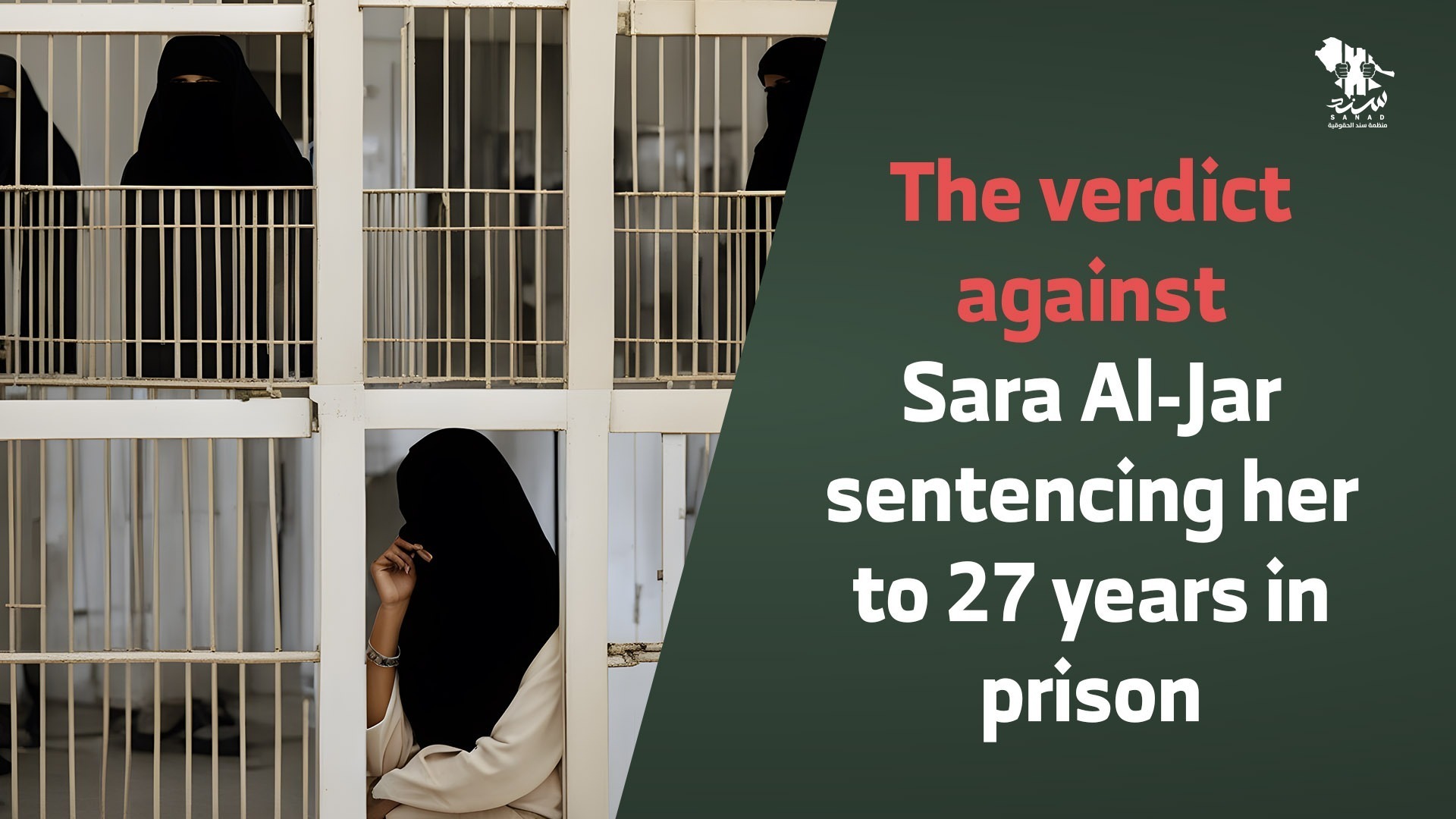 The verdict against Sara Al-Jar sentencing her to 27 years in prison
The verdict against Sara Al-Jar sentencing her to 27 years in prison
The specialized criminal court has issued a verdict sentencing medical student Sara Al-Jar to 27 years in prison, along with a travel ban.
Sara Al-Jar's arrest came after her peaceful activities on social media, where she expressed her opinion, and she was subsequently detained at the investigation prison in Dammam.
It is worth noting that Sara was in her final year of medical school before the Saudi authorities arrested her. During her imprisonment, she has faced several violations, including being prohibited from communicating with her family, not allowing them to visit her, and denying her the right to appoint a lawyer.
SANAD Organisation for Human Rights for Human Rights' regrets the continued violations of human rights by the Saudi authorities and calls for the overturning of the verdict against Sara Al-Jar and her immediate unconditional release.