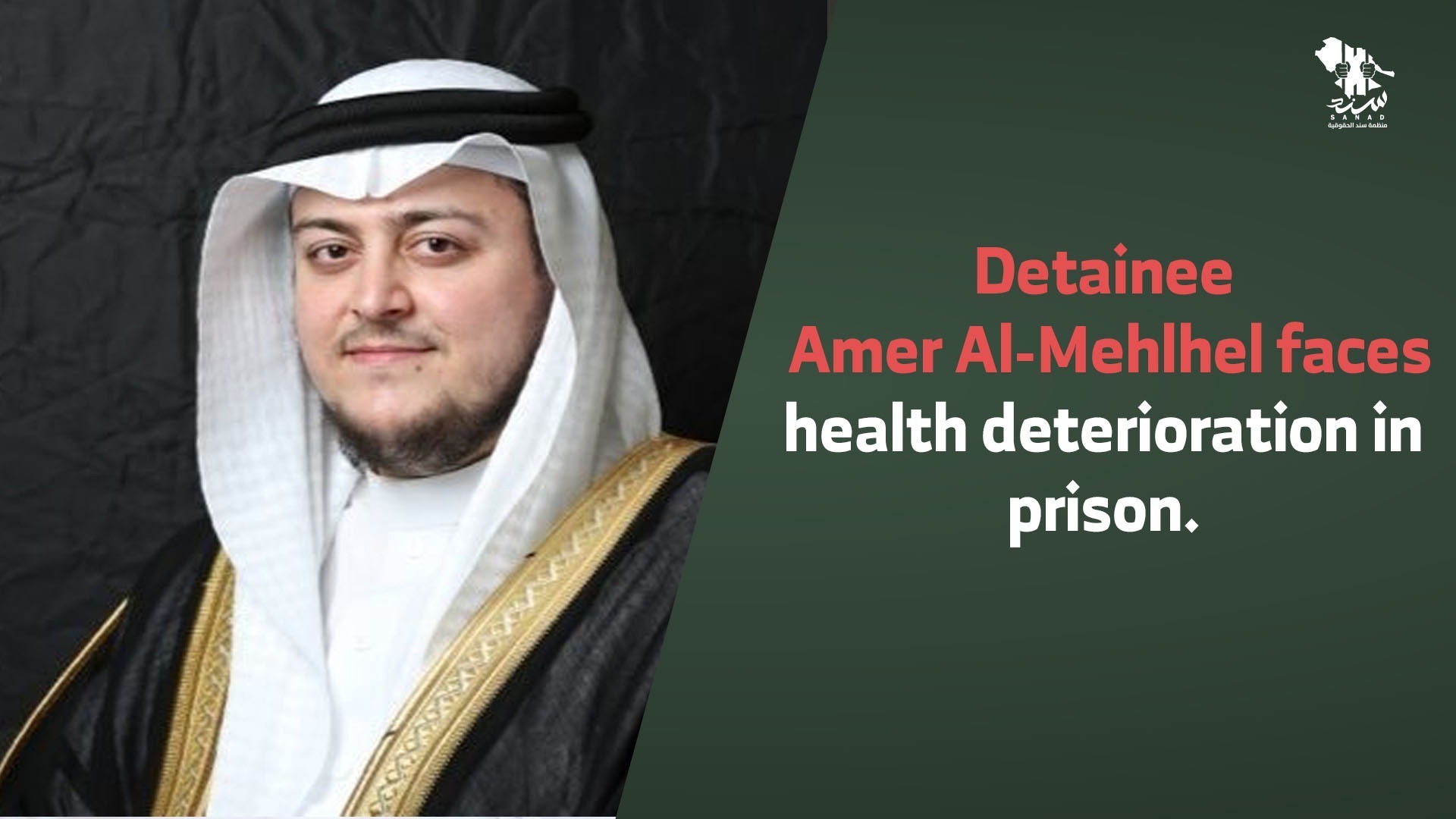 Detainee Amer Al-Mehlhel faces health deterioration in prison.
Detainee Amer Al-Mehlhel faces health deterioration in prison.
Human rights sources reported that the detainee Amer Al-Mehlhel is suffering from a decline in his physical and mental health. As a result of this deterioration, there was an urgent intervention by the psychiatric clinic in prison.
Saudi authorities had arrested Amer Al-Mehlhel in October 2020 due to his management of communication platforms related to Dr. Abdullah Basfar, who has been detained since August 2020 because of accepting an official invitation from the Republic of Turkey.
The physical and mental health deterioration of Amer Al-Mehlhel is an indication of what opinion detainees in Saudi prisons suffer from, such as deliberate medical neglect, in addition to the psychological pressure that causes mental problems for many of them. This contradicts basic human rights principles.
SANAD Organisation for Human Rights, condemns the medical neglect and psychological pressure Amer Al-Mehlhel has been exposed to. They call for providing the necessary healthcare to ensure that his health doesn't decline further. They also demand the immediate release of Amer Al-Mehlhel by the Saudi authorities and the necessary compensation, as his arrest and continued detention are illegal.