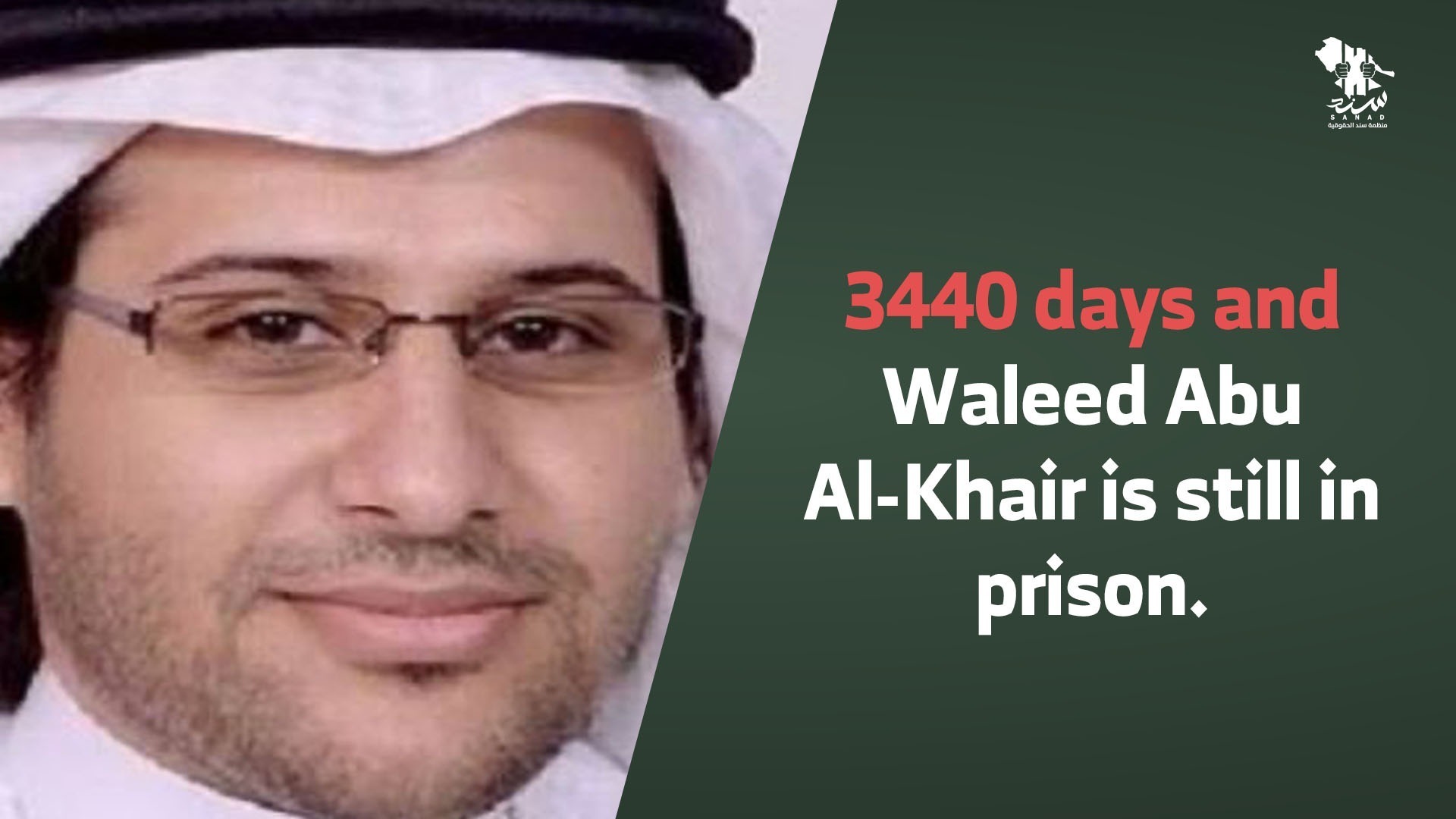 3440 days and Waleed Abu Al-Khair is still in prison.
3440 days and Waleed Abu Al-Khair is still in prison.
Today, the lawyer and human rights activist Waleed Abu Al-Khair completes 3440 days since his arrest in April 2014, due to his human rights and reform activities.
Waleed Abu Al-Khair was subjected to torture, beating on his back, and dragging with chains in prison. In February 2023, the prison administration incited inmates to beat him, with Officer Ahmed Al-Shahri alleged to be behind the instigation. Following this, Abu Al-Khair announced that he went on a hunger strike, which led to his placement in solitary confinement.
On July 6, 2014, the specialized criminal court dealing with terrorism cases convicted him and sentenced him to 15 years in prison, with ten of those years effective and five suspended. He was also banned from traveling for 15 years after completing his sentence and was fined 200,000 riyals. On January 12, 2015, the case was returned from the appellate court, which requested an increased sentence for Abu Al-Khair, and the sentence was then increased to an effective 15 years.