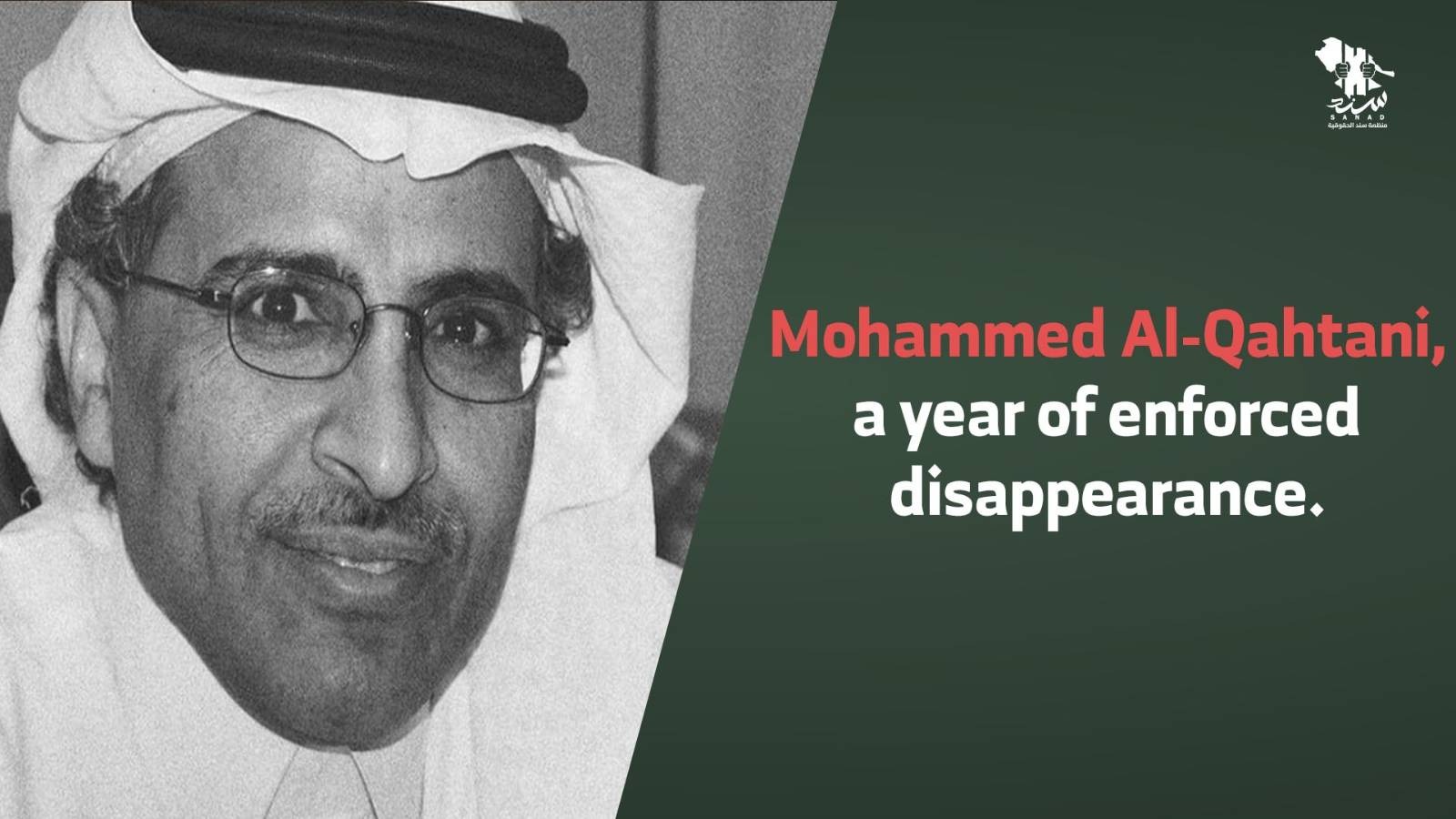 Mohammed Al-Qahtani, a year of enforced disappearance.
Mohammed Al-Qahtani, a year of enforced disappearance.
The human rights activist, Mohammed Al-Qahtani, has completed a full year under enforced disappearance. He was disappeared since October 23, 2022, shortly before his sentence was due to end in November 2022.
Saudi authorities had arrested Mohammed Al-Qahtani in March 2013 immediately after sentencing him to 10 years in prison and an equivalent travel ban, due to his founding of the civil rights association HASM.
In November 2022, Saudi authorities were supposed to release Al-Qahtani after the end of his sentence. However, they forcibly disappeared him in October of the same year, with no regard for human rights or international and local laws. It's worth noting that there are many others like Al-Qahtani whom the Saudi authorities refuse to release after the end of their sentences.
There is no legal or legitimate reason for Mohammed Al-Qahtani's disappearance. He was arrested and sentenced based on false charges. He is now a victim of enforced disappearance. For its part, SANAD organisation calls on the Saudi authorities for the immediate release of Mohammed Al-Qahtani and all other human rights activists who are being arbitrarily detained.