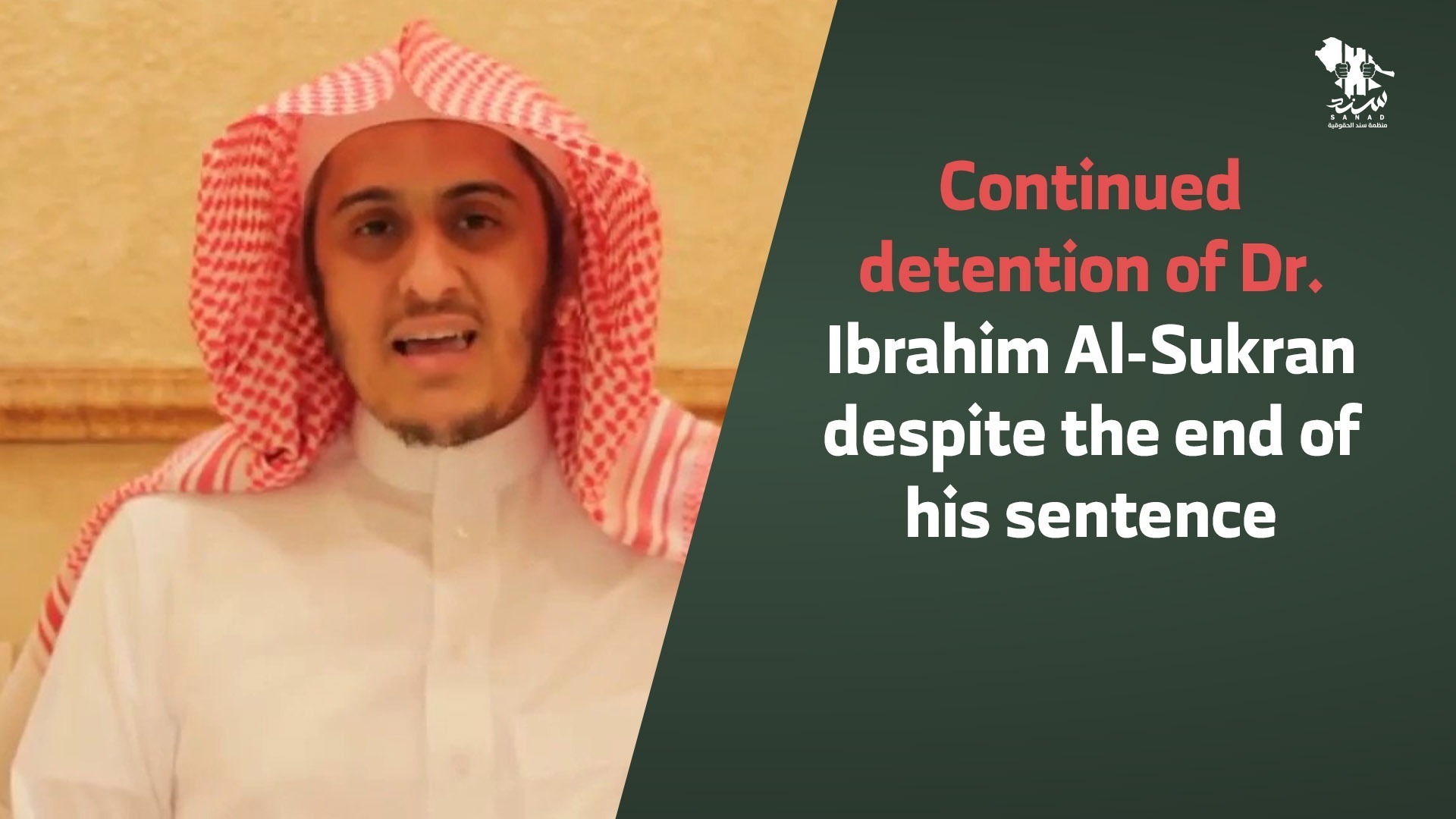 Continued detention of Dr. Ibrahim Al-Sukran despite the end of his sentence
Continued detention of Dr. Ibrahim Al-Sukran despite the end of his sentence
Dr. Ibrahim Al-Sukran remains in Saudi prisons, even though his sentence ended in 2021. He was arrested in June 2016, after expressing his opinion on changes to the school curriculum in Saudi Arabia.
The specialized criminal court issued a verdict in July 2017, sentencing him to 5 years in prison, after levying several false charges against him, including undermining national security, targeting the stability of society, and influencing public opinion. In May 2020, he was released, only to be re-arrested a month after his release.
SANAD Organisation for Human Rights calls on the Saudi authorities to immediately release Dr. Ibrahim Al-Sukran, whose sentence has ended, in accordance with Saudi law, which mandates the immediate release of any prisoner once their sentence term is over.