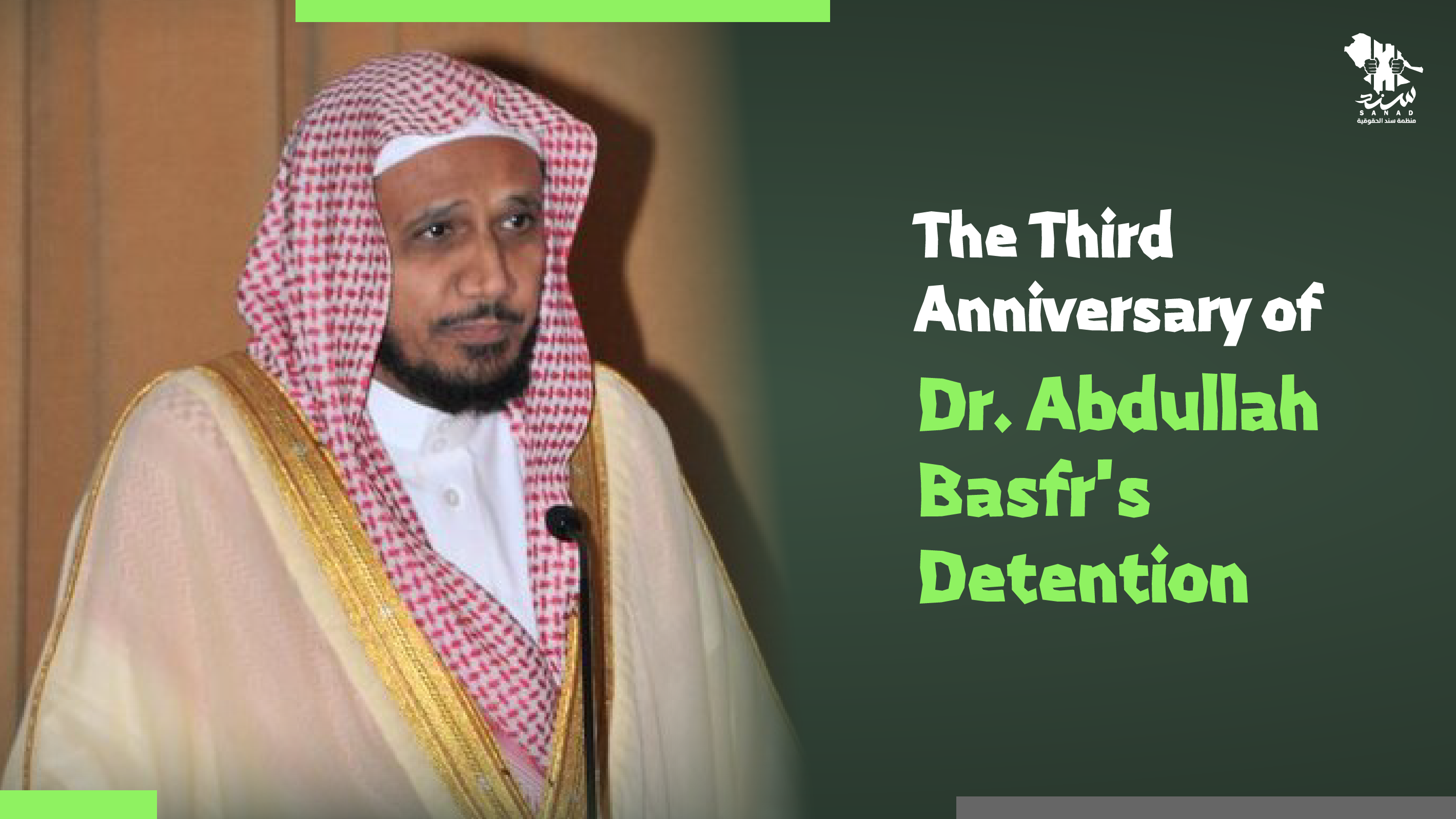 The Third Anniversary of Dr. Abdullah Basfr's Detention
The Third Anniversary of Dr. Abdullah Basfr's Detention
In 20 of August 2023, Dr. Abdullah Basfr will have spent three years in prison since his arrest in 2020, due to accepting an official invitation from the Republic of Turkey to attend a community event.
On October 12th, 2022, the specialized criminal court in Riyadh issued a verdict sentencing Basfar to 12 years in prison after a secretive trial that denied him the right to appoint a lawyer. In a similar context, Saudi authorities arrested Amer Al-Muhallhel in July 2021, citing his management of Dr. Abdullah Basfar's social media accounts.
SANAD Organisation for Human Rights expresses its regret for the ongoing detention of Dr. Abdullah Basfr without clear legal grounds and urges the Saudi authorities to immediately release him, as well as Amer Al-Muhallhel, both of whom are being held without charges.