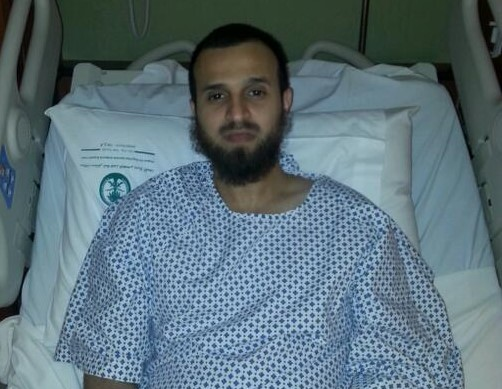 Medical neglect threatens the life of the detainee Abdullah Al-Hawali
Medical neglect has become one of the deadliest tools that is afflicted upon many prisoners of conscience in government prisons, especially those with chronic diseases.
Abdullah Al-Hawali is one of the detainees who suffer from serious health conditions. He has only one kidney and suffers from health complications as a result of neglect in prison.
It is imperative that the State provides complete health care, with regular healthy food and necessary hygiene, in order to avoid any deterioration that might cause the loss of his life. He gave his kidney months before his detention to his father, who is also in prison.
According to Abdullah's cousin Abdul Rahman al-Hawali, the Saudi judiciary sentenced him, along with his two brothers who were detained with him, to four years imprisonment, to be  counted from the beginning of the date of their arrest.
Abdullah has been suffering since 12th July 2018 with his father Sheikh Safar Al-Hawali, and his two brothers. They were arbitrarily detained in the prisons of the State 3 days after the leakage of his father's book "Muslims and Western Civilization," in which he advised the Saudi ruler and criticized their policies.