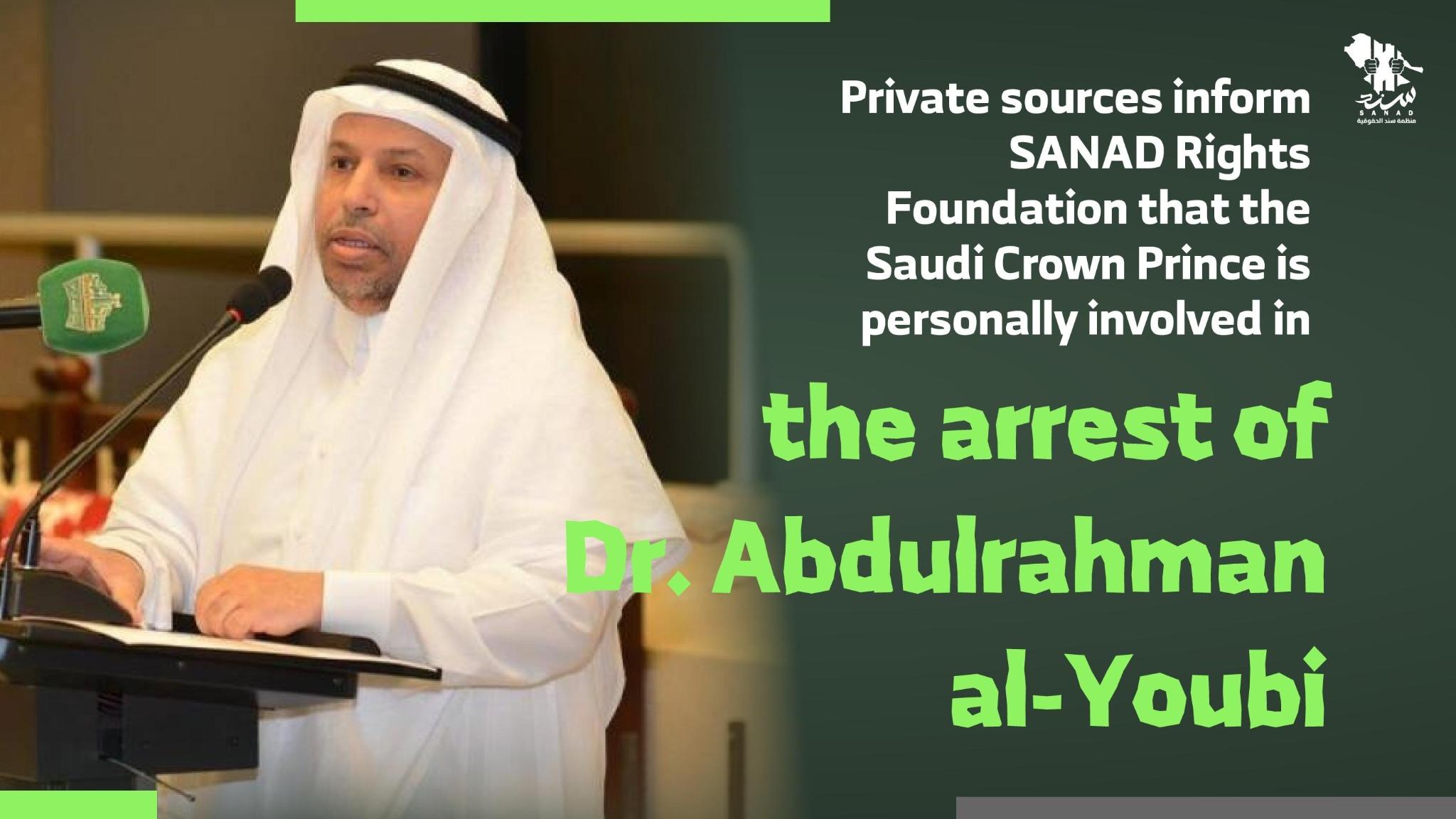 Private sources inform SANAD Rights Foundation that the Saudi Crown Prince is personally involved in the arrest of Dr. Abdulrahman al-Youbi.
SANAD received information from private sources that Crown Prince Mohammed bin Salman is personally supervising the detention of Dr. Abdulrahman al-Youbi, former President of King Abdulaziz University, after he ordered his arrest.
According to the information obtained, the Saudi authorities summoned an external accountant to look for evidence verifying the claim against Dr. Al-Youbi, who allegedly embezzled half a billion Saudi riyals. However, after a period of time spent analysing the data, the external accountant emphatically rejected the existence of any suspicion. Dr. Al-Youbi's alleged corruption or embezzlement accusation did not please the Crown Prince, who ordered the continuance of his arrest and harassment.
SANAD had previously revealed details of the arrest of Dr. Al-Youbi in mid-June 2022. According to SANAD's sources, Dr. Al Youbi was arrested as a result of a university official informing against him due to a personal dispute. However, after his detention, Dr. Al-Youbi's sons petitioned officials close to King Salman to intercede on their father's behalf. This did not please Crown Prince Mohammed bin Salman, who took over the issue of Dr. Al-Youbi's arrest by fabricating an accusation of embezzlement of half a billion Saudi riyals, and ordering a cyber attack to discredit him.
Dr. AL-Youbi was subjected to an arrest and slander campaign; see Sanad's report on the case at the following link for more information: …
SANAD Rights Foundation regrets the continued detention Dr. Abd al-Rahman al-Youbi, despite the absence of all charges against him, and stresses the need for his immediate and unconditional release as well as the restoration of his scholarly status in the Kingdom of Saudi Arabia.