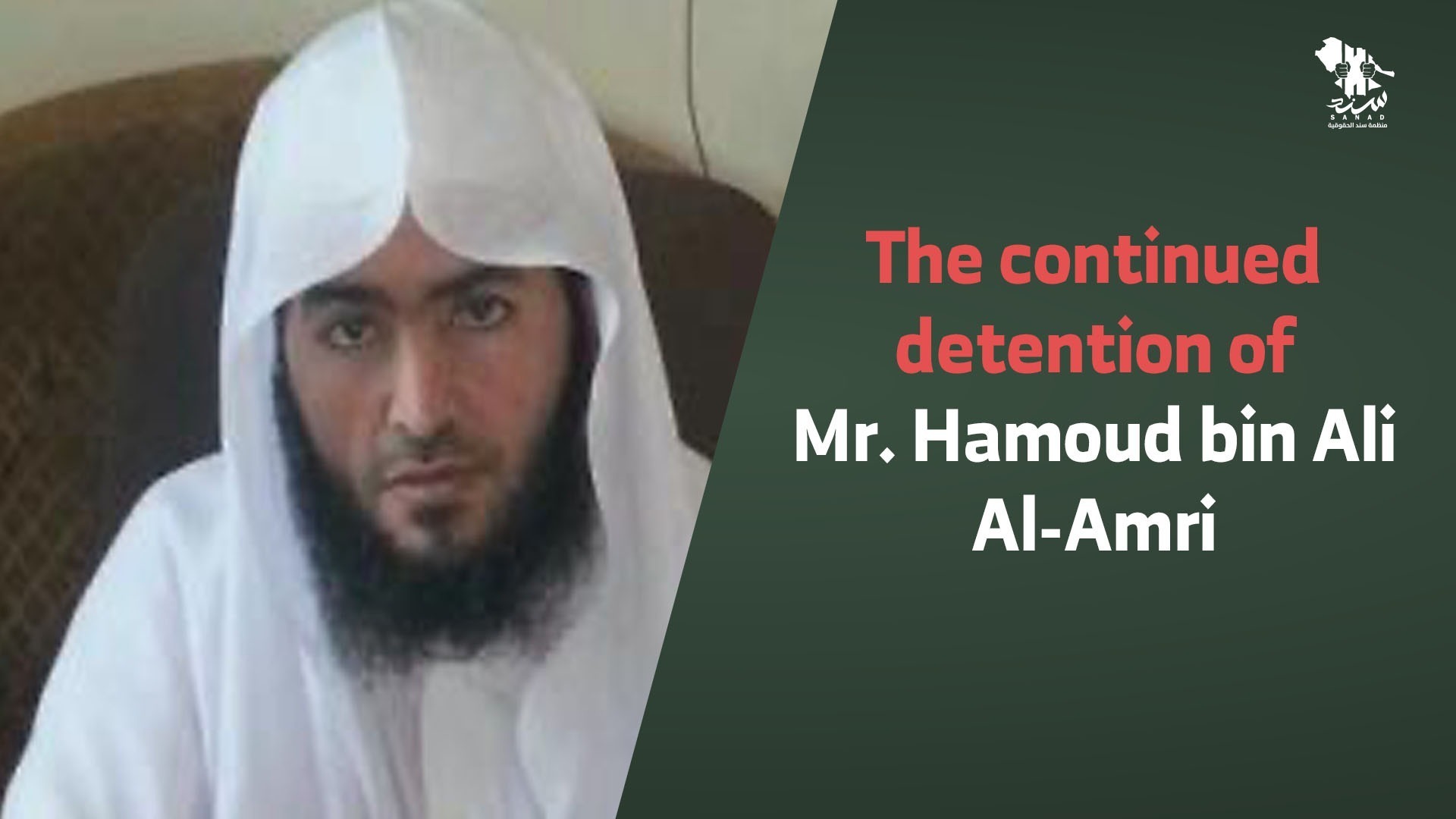 The continued detention of Mr. Hamoud bin Ali Al-Amri
The continued detention of Mr. Hamoud bin Ali Al-Amri
Saudi authorities continue to detain Mr. Hamoud bin Ali Al-Amri, for more than six years, without any legal reasons.
Mr. Al-Amri was arrested on September 12, 2017, as part of a widespread arrest campaign that targeted many academics, influencers, and notable figures in Saudi Arabia.
Mr. Al-Amri was subjected to physical and psychological torture in prison. In December 2020, he was sentenced to 9 years in prison without any real charges against him.
The detention of Mr. Hamoud bin Ali Al-Amri remains a dark mark on Saudi Arabia's human rights record. His continued detention without any legal reasons is a violation of human rights, and a clear indication that the Saudi authorities do not respect human rights, international, and local laws.