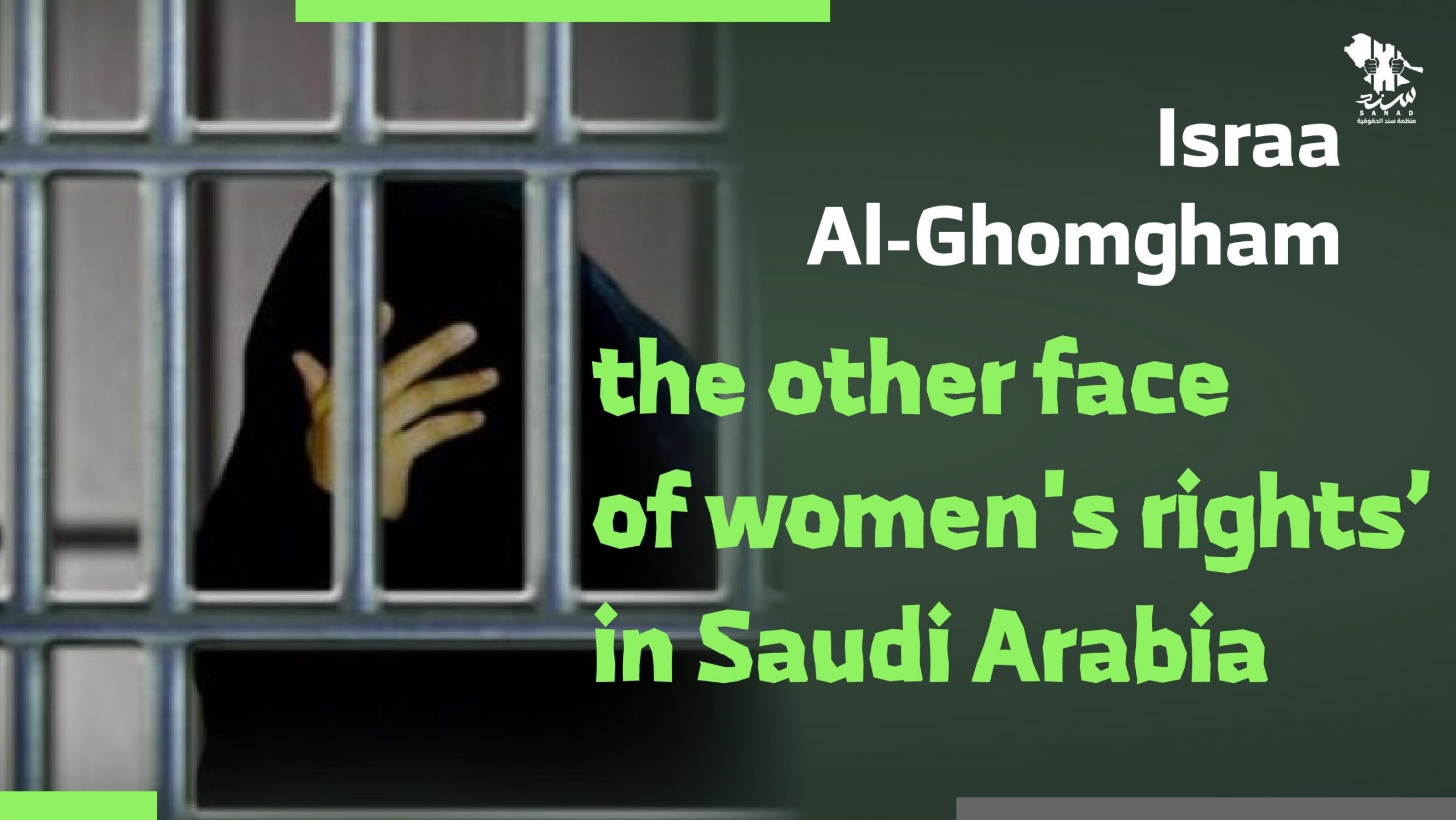 Israa Al-Ghomgham, the other face of 'women's rights' in Saudi Arabia
Israa Al-Ghomgham, the other face of 'women's rights' in Saudi Arabia
The Saudi regime's prisons are full of women who have been detained for expressing their opinions or demanding some basic rights, which the regime considered to be a rebellion deserving the highest penalties. Among these women is Israa al-Ghomgham, who was arrested in December 2015 with her husband on charges related to freedom issues.
Israa Al-Ghomgham would have been the first Saudi woman to be sentenced to death because of her human rights activities, as the Public Prosecutor demanded in 2018 her execution. The authorities retracted and sentenced her to 8 years, before the Saudi judiciary increased the sentence to 13 years.
SANAD calls on the Saudi authorities to drop all charges against Israa Al-Ghomgham and her husband and to release them immediately and unconditionally.