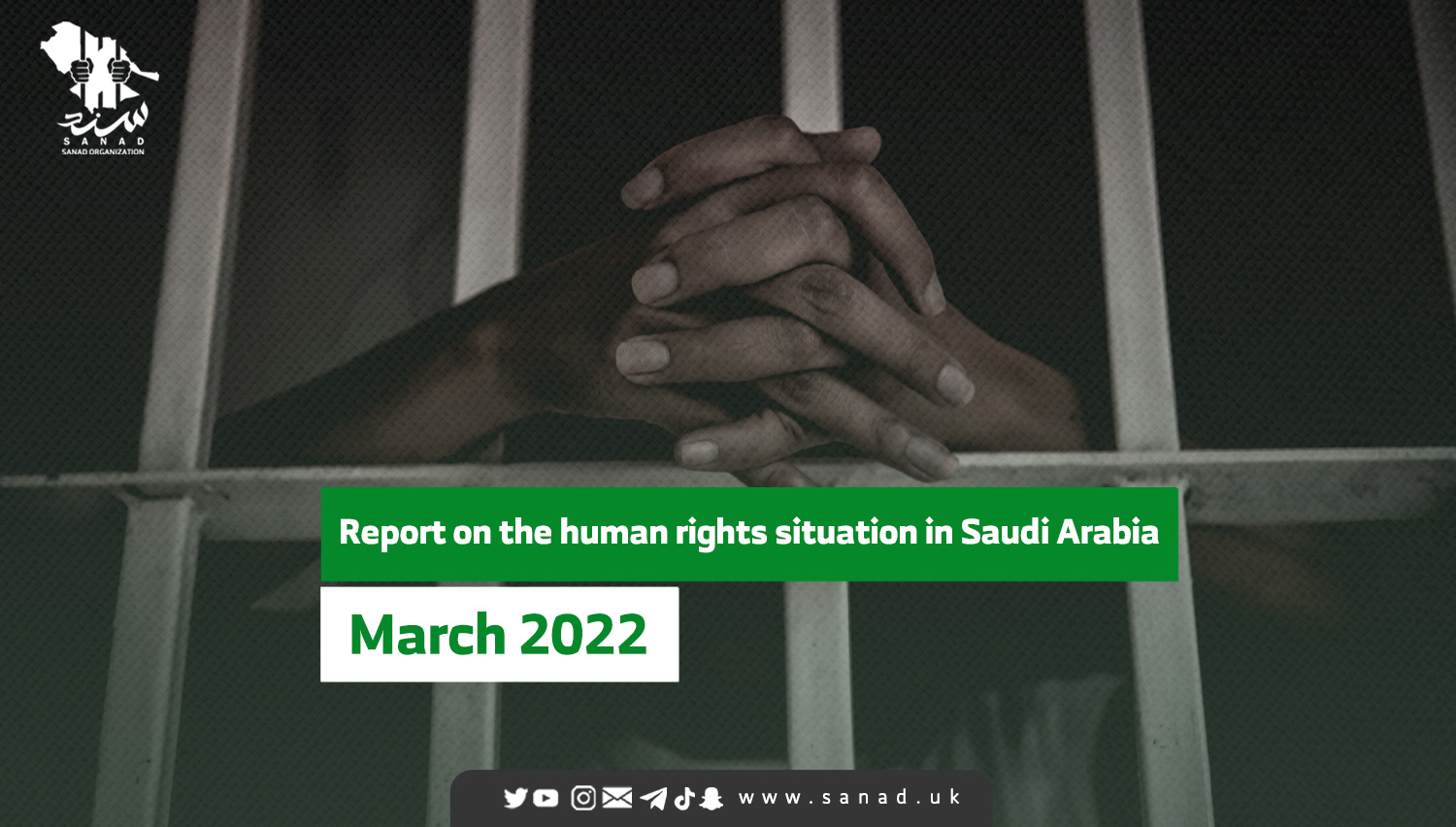 Human Rights Status Report – March 2022
Sanad Human Rights Organisation continues to monitor, on a monthly basis, the developments in the human rights situation in the Kingdom of Saudi Arabia, and reports the most prominent violations committed by the Saudi authorities against the people, especially activists, dissidents, reformists, public figures, and influencers in society.
Sanad's March 2022 human rights report laid out the reality of human rights in the Kingdom during the month, as the Saudi authorities continued its repressive approach against activists, reformists, and dissidents, and escalated its vicious methods. The most significant escalation was the execution of dozens of detainees in a single day, in addition to retrials of detainees based on malicious charges and extending their sentences, along with continued arbitrary arrests and unlawful detentions against prisoners of conscience .