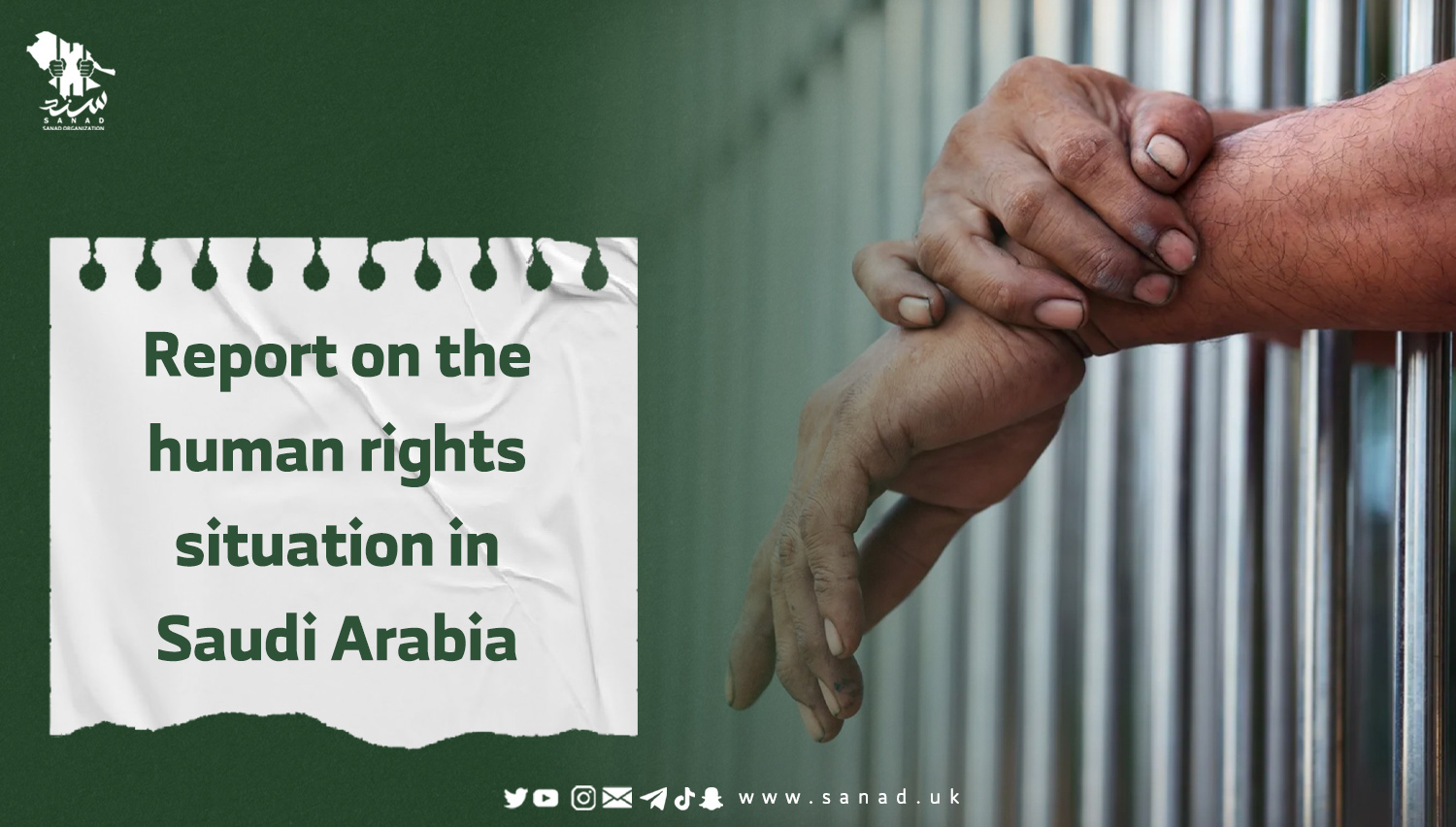 Human Rights Status Report – May/June 2022
Sanad's Human Rights report for May/June 2022 
Sanad Organisation for Human Rights continues to monitor the developments in the human rights file in Saudi Arabia, and records most prominent violations that the Saudi regime commits against the its people, especially activists, opponents and influencers in society.
Sanad's monthly report for May/June 2022 monitored the reality of human rights in the Kingdom, as Sanad obtained credible information such as the deatils of the manner in which businessman Mansour Al-Raqeeba was arrested. The report covers developments in the judicial file in Saudi Arabia after the Saudi regime's arrest campaign against judges. The report also covers frequent and persistent International demands for Saudi Arabia to improve its human rights records.
For more details, read Sanad's report for human rights situation in Saudi Arabia – May/June 2022.