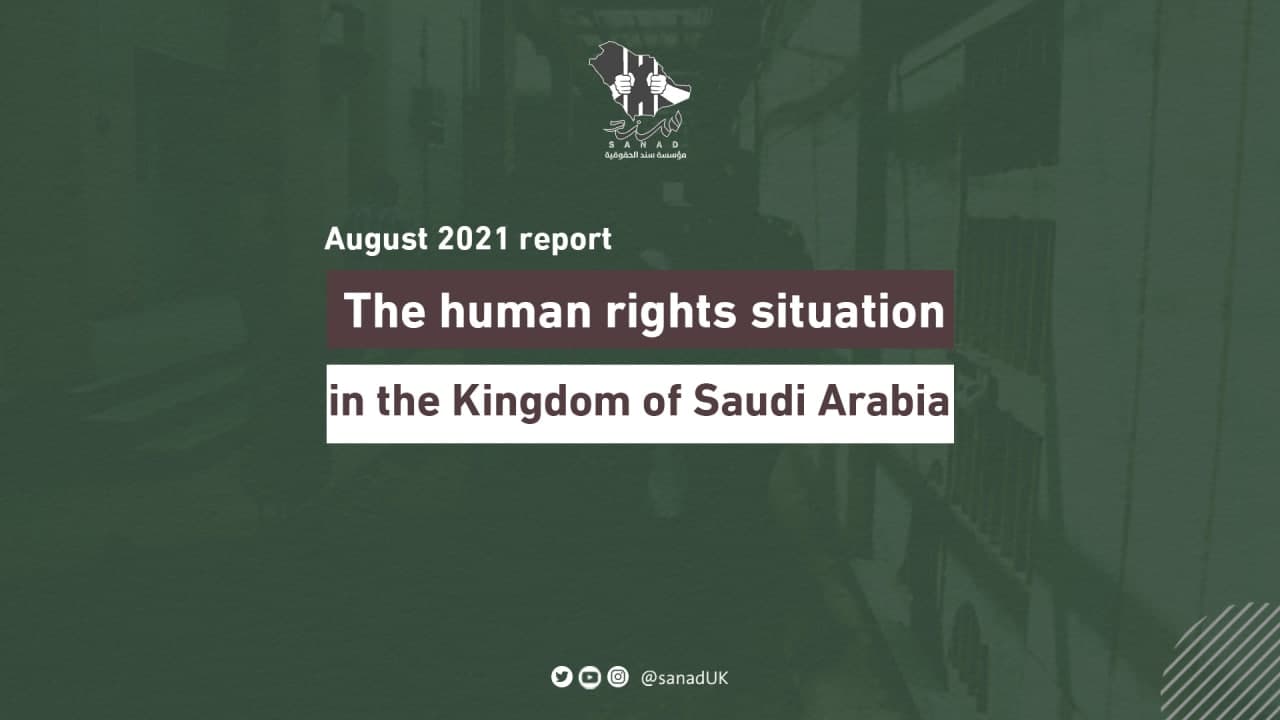 Report on the human rights condition in Saudi Arabia for the month of August 2021
SANAD human rights organisation reviews the human rights condition in the Kingdom of Saudi Arabia during August 2021.
The monthly report stressed that the Saudi authority continues to practice violations and harassment of citizens and activists. It is also increasingly continuing its campaigns of arbitrary arrests and restrictions on detainees inside prisons, as well as the practice of crimes and the continuation of violations against prisoners of conscience.
The authorities in the Kingdom ignore international reports and condemnations of these flagrant violations of humanitarian and human rights principles.
To view the report, click here.