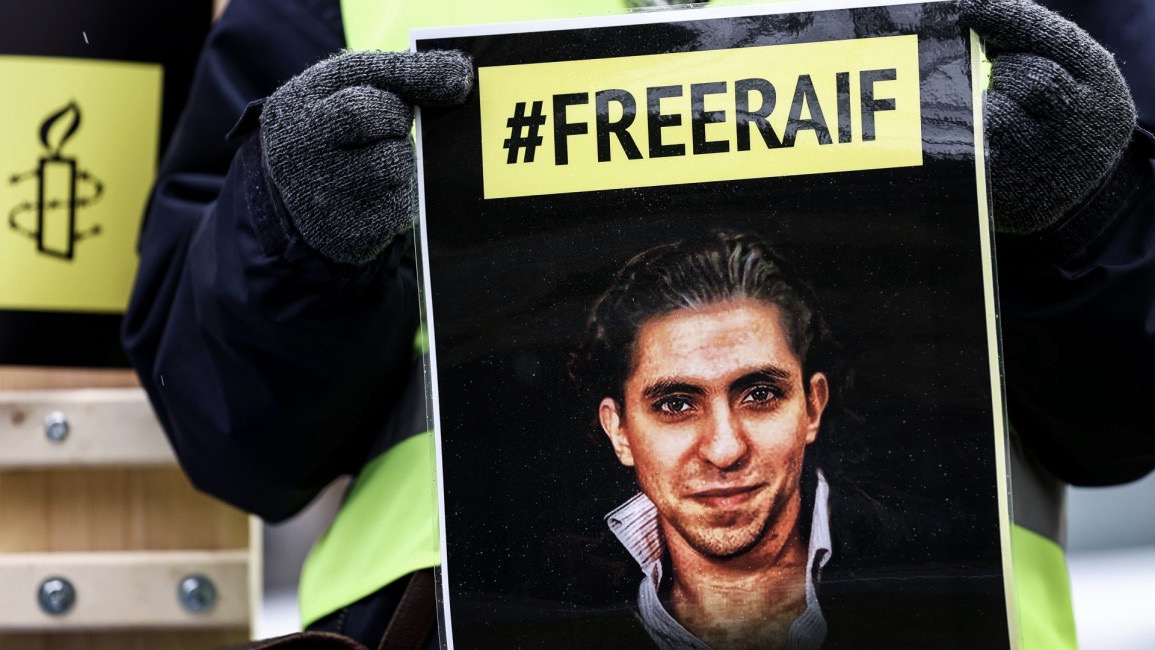 Jailed Saudi blogger, Raif Badawi, completes his 10-year sentence
The young writer and blogger Raif Badawi, detained in a Saudi prison since 2012, has completed his 10-year sentence, with renewed hope that he will be allowed to join his wife and children living in Canada.
According to human rights sources, it is likely that detainee Raif Badawi will be released this March, amid fears of the explicit procrastination followed by the Saudi regime against prisoners of conscience and the continuation of their detention even after the end of the sentence without legal justification.
While his prison sentence will have ended, Badawi will still face a 10-year travel ban, a media ban and a punitive $335,000 fine that was handed down at the time of the sentence.
In jail, Badawi was subjected to harsh conditions, where cruel abuses, deprivation and tough restrictions forced him to protest with a hunger strike, after he was being denied medicine and food, among other physical and psychological torture.
Badawi was also subjected to an assassination attempt by one of the detainees convicted of terrorism charges, after which he went on an open hunger strike, leaving his fate unknown in Saudi prisons that lack the very basic necessities of justice, dignity, and respect for rights.