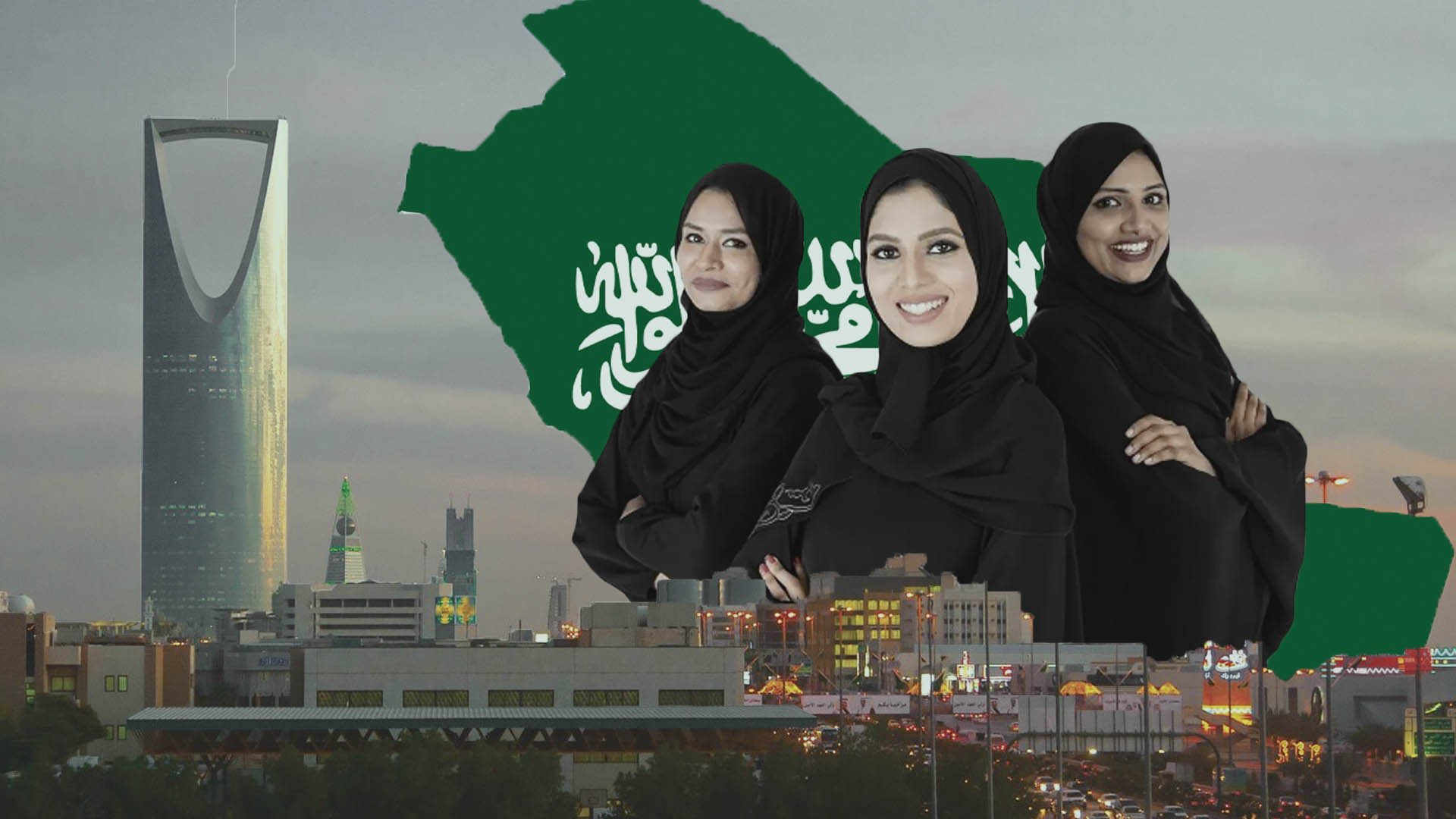 Saudi Arabia: Empowering women, between reality and deception
Background
Since the establishment of the Kingdom of Saudi Arabia, women have lived in a state of contradiction. They are treated, at times, with negligence and ignorance; at other times by making them a mere mechanism for assisting the arduous work of men, such as construction, ploughing, pastoralism and agriculture; or by confiscating their freedom and undermining the most basic of rights, such as choosing a husband and working. The inherited societal habits came about, on the one hand, with the emergence of a strict conservative form of religion, and with the formation of the Saudi state on the other, each of which serves the other. Indeed, the religious authority passes its extremist ideas through the government, and the government restricts freedoms and confiscates women's rights using fatwas.
Women lived in this dire predicament in Saudi Arabia. However, gaining an education, the setting up of schools, and the limited media presence at that time made authorities forcibly acquiesce in some rights, such as her right to an education, appropriate work, and expressing her opinion on choosing a partner.
The Saudi government and the women file
The issue of women's rights in Saudi Arabia remains a murky file that haunts Saudi Arabia in all international forums, and is a disgrace facing Saudi officials. This file has been through a period of ebb and flow in the past four decades, between restrictions at times and calls for phoney freedoms at other times. This was so until a group of women emerged from the womb of suffering demanding reform, empowerment of women and the granting of full rights. These women used traditional media sites at the start, and then entered social networking sites after they became popular at the beginning of this century.
The wretched era of MBS
In 2015, some powers began to be entrusted to Mohammed bin Salman (MBS), with an outright mandate from his father. MBS started playing on this file and released appealing promises, painting a rosy picture in response to all the demands for women's rights in the Kingdom. In 2017, when he gained complete control, he began to implement something he had promised – the right of women to drive – so much so that people almost believed that the time had come for Saudi women to be empowered and given their full rights. However, this dream was short lived as the reckless prince soon waged a frenzied campaign targeting all the women who had called for their rights and all activists and human rights defenders. He threw them in prison and slapped them with baseless charges to silence their voices. What is ironic is that those who had spent years calling for the right of women to drive were arrested because they had demanded this right.
The truth about empowering Saudi women
Reports and human rights organisations show that the era of MBS is the worst era in terms of women's rights and freedom in Saudi Arabia. During his reign, women have been kidnapped from their homes and forcibly disappeared; they have been arrested without judicial warrants; and inside prisons they are subjected to various types of psychological and physical torture.
Loujain al-Hathloul is an example; she one of Saudi Arabia's most prominent human rights defenders. Loujain was subjected to torture, sexual harassment, electric shocks and death threats. Her sister reported that this was carried out in the presence and direct supervision of Deputy Minister of Defence – Khalid bin Salman; and MBS's closest adviser – Saud Al-Qahtani. The latter was involved in other crimes such as the assassination of journalist Jamal Khashoggi. British lawyer Helena Kennedy published a harrowing report on the torture of female Saudi activists in prisons, elaborating on the brutality and intense physical and psychological torture they were subjected to. Other female prisoners such as Samar Badawi, Nassima al-Sadah, Eman al-Nafjan and Aziza al-Yousef, are exposed to the same systematic brutality under the eyes of Bin Salman and at the hands of those closest to him.
This all shows that the so-called claim of empowering women in Saudi Arabia was nothing but a bogus slogan raised by the adolescent prince in the face of human rights organisations and the West, behind which he hides his unrivalled brutality towards any calls for human rights and any demands for freedom.