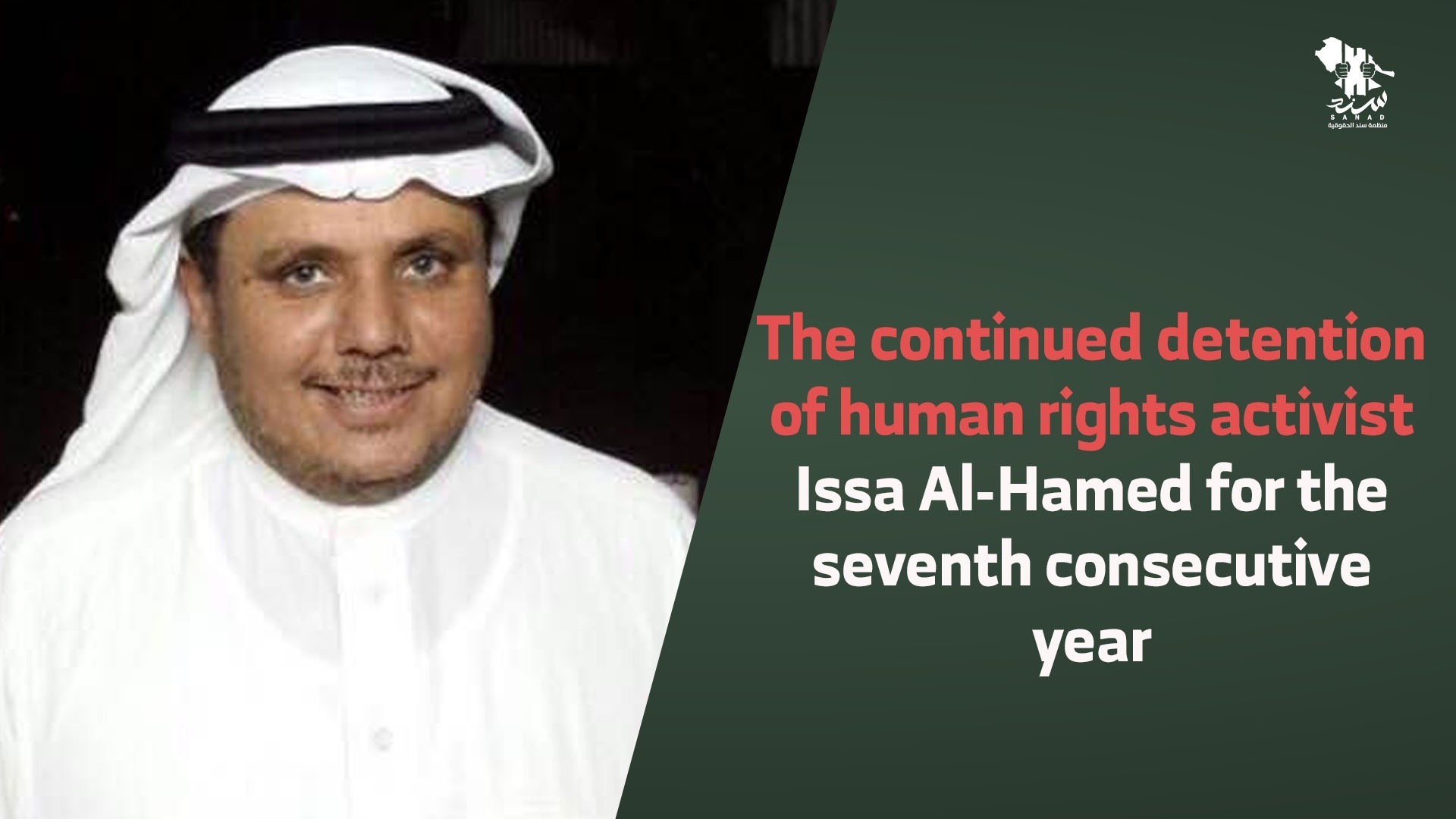 The continued detention of human rights activist Issa Al-Hamed for the seventh consecutive year
The continued detention of human rights activist Issa Al-Hamed for the seventh consecutive year
Human rights activist Issa Al-Hamed has been arbitrarily detained since September 2017 for participating in the founding of the civil rights association HASM, and communicating with international organizations, which the Saudi authorities considered as defamation of the state.
Al-Hamed was sentenced in April 2016 by the Specialized Criminal Court to 11 years in prison and a subsequent 11-year travel ban.
The arrest of Issa Al-Hamed in September 2017 was not the only one, as he was previously arrested in 2008 along with his brother Dr. Abdullah Al-Hamed, who died in prison in 2020 due to deliberate medical neglect by the Saudi authorities.
SANAD Organisation for Human Rights calls on the Saudi authorities for the immediate and unconditional release of human rights activist Issa Al-Hamed and all prisoners of conscience in Saudi jails.