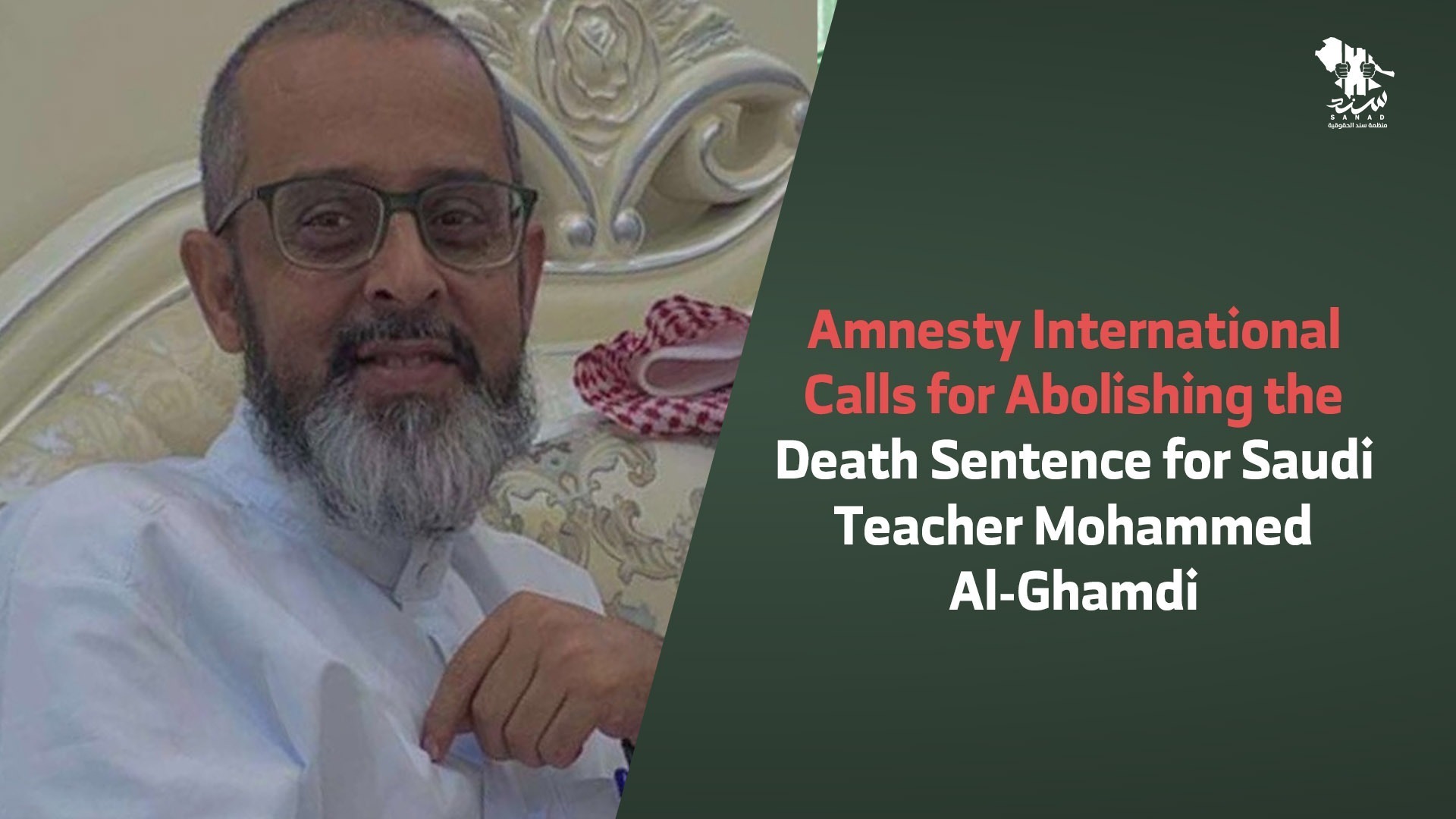 Amnesty International Calls for Abolishing the Death Sentence for Saudi Teacher
Amnesty International Calls for Abolishing the Death Sentence for Saudi Teacher Mohammed Al-Ghamdi
Amnesty International has urged Saudi officials to annul the verdict and conviction issued by the Specialized Criminal Court on July 9, against retired teacher Mohammed  Al-Ghamdi, 54, for his peaceful online activities on Twitter and YouTube. The organization also demanded his immediate release and considered the judgment against Al-Ghamdi to be ludicrous.
In a comment from Philip Luther, Director of Research and Advocacy for the Middle East and North Africa Program at Amnesty International, regarding Al-Ghamdi's sentence, he said, 'The death sentence issued against Mohammed bin Nasser Al-Ghamdi, who has a total of 10 followers on his Twitter accounts and whose only charge is merely expressing his opinions on social media, is ludicrous. It is a significant escalation in the kingdom's campaign to suppress any form of opposition.'
Amnesty International's call to abolish the death sentence comes in the context of widespread condemnations of the verdict against Al-Ghamdi. Earlier, Human Rights Watch also issued a similar call to annul the sentence. These calls come within a broader international condemnation of the rapid increase in death sentences in Saudi Arabia.