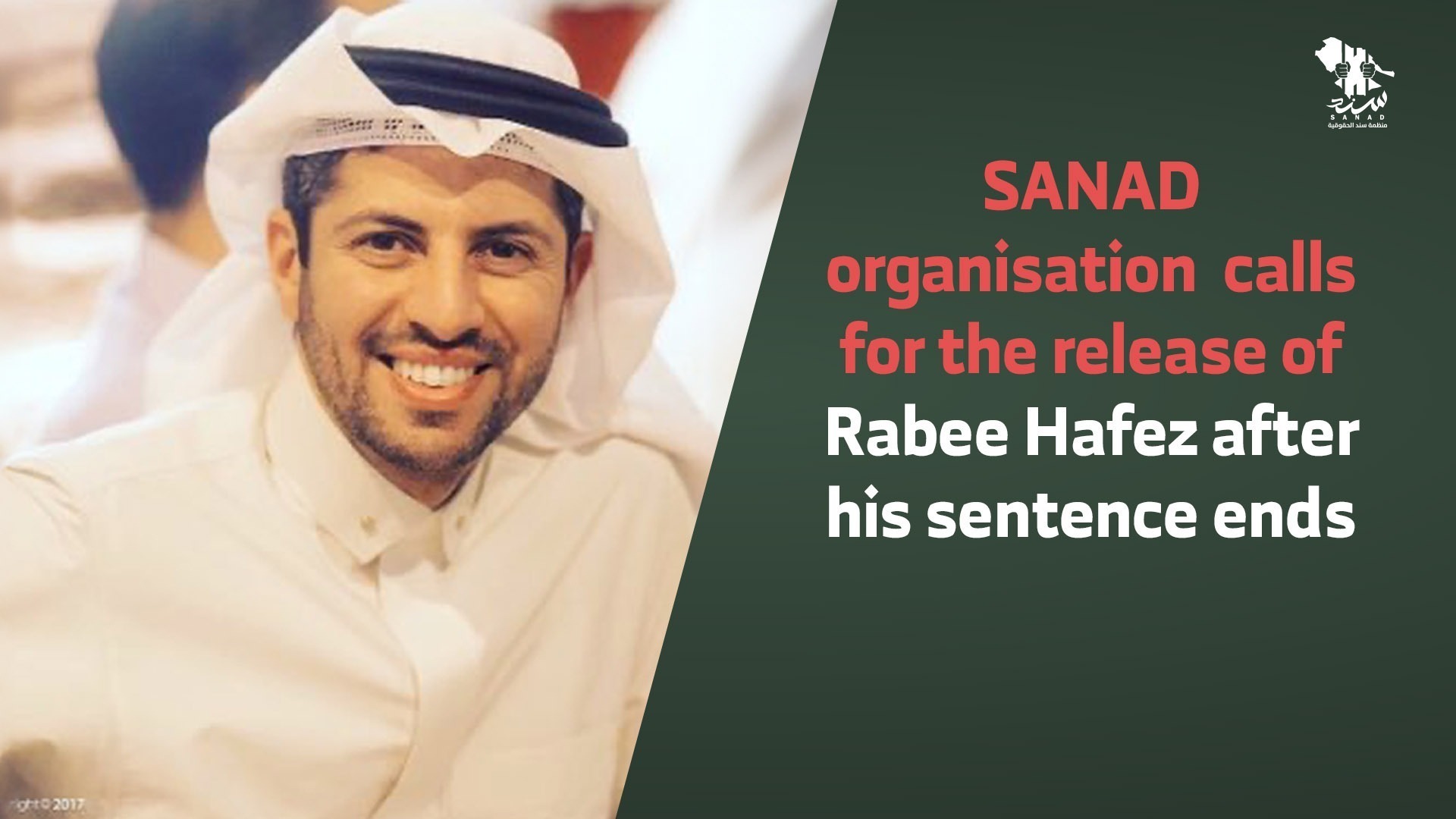 SANAD organisation  calls for the release of Rabee Hafez after his sentence ends
SANAD organisation  calls for the release of Rabee Hafez after his sentence ends
On September 14, 2017, the Saudi authorities arrested the singer Rabee Hafez as part of the September campaign without any legal justification. The authorities placed him in solitary confinement and kept him in a darkened room, causing him adverse psychological effects.
In July 2018, as part of a campaign to improve the image of Saudi prisons, the Saudi government forced Rabee Hafez to appear on a television channel to thank his jailers. However, his face appeared noticeably pale.
After three years of his arrest, on September 10, 2020, the specialized criminal court issued a verdict sentencing him to three years in prison, which ended last month. Yet, the Saudi authorities have not released him so far.
SANAD Organisation for Human Rights calls on the Saudi authorities for the immediate release of Rabee Hafez after the end of his sentence term. It also urges the concerned parties to pressure the Saudi government to abide by its laws and release Rabee and all detainees whose sentences have ended, or those arrested because of their opinions without legal justifications.