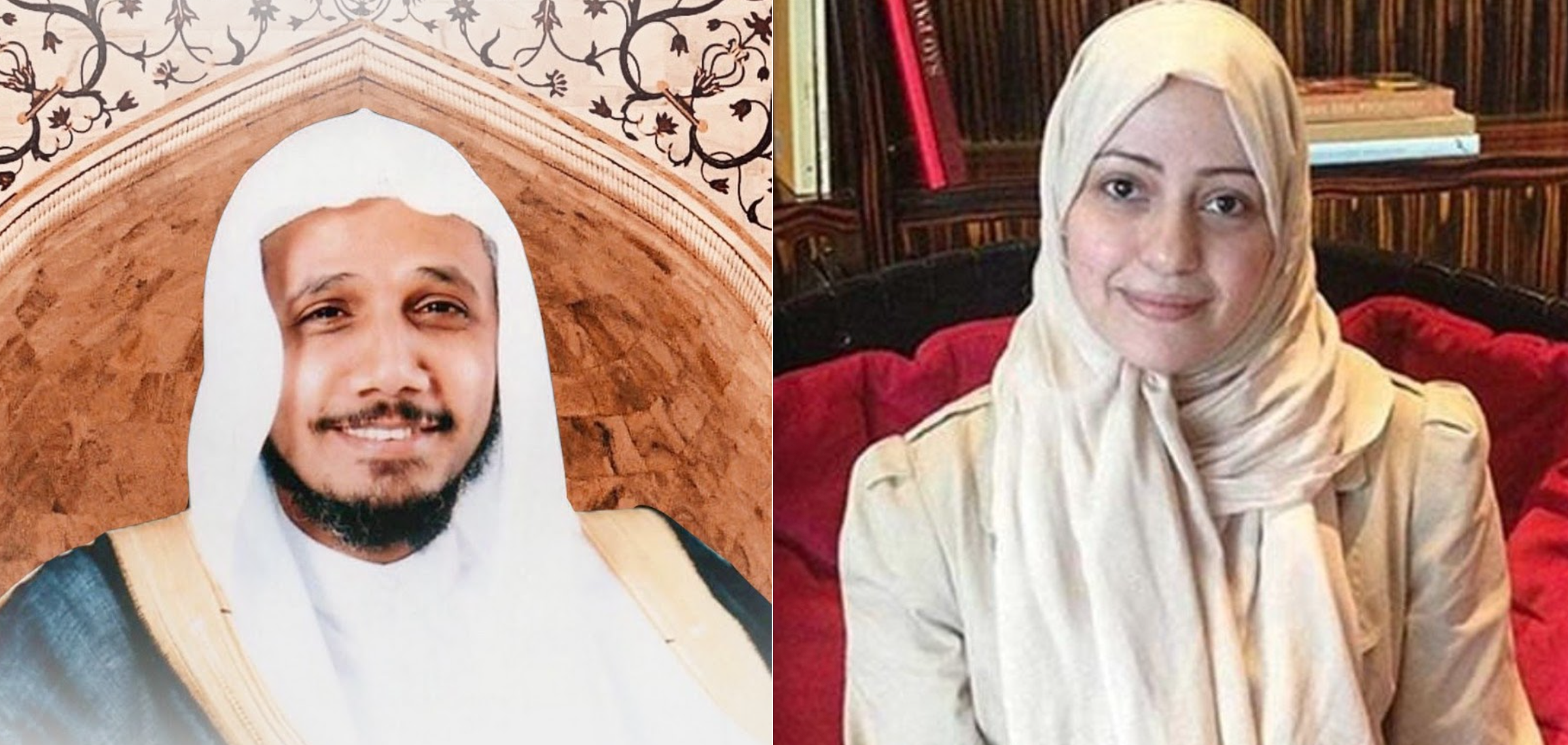 New arbitrary rulings against Dr Abdullah Basfar and Israa Al-Ghomgham
Amidst the insistence of the Saudi regime on abusing prisoners of conscience and violating their rights the judiciary recently issued arbitrary rulings against the detained Sheikh Dr. Abdullah Basfar, while the initial sentence issued against the detainee Israa Al-Ghomgham was increased.
In August 2020, authorities arrested Dr Basfar, who is an imam, professor, famous Qur'an reciter, and former Secretary-General of the World Book and Sunnah Organisation.
Dr Basfar's arrest came after an old video of him surfaced leading worshipers for prayer in Hagia Sophia Mosque in Turkey following the deterioration of Saudi Arabia and Turkey's diplomatic relations.
It was revealed recently that Dr Basfar had been sentenced to 12 years in prison.
The Court of Appeal has also recently harshened the sentence issued against human rights activist Israa Al-Ghomgham, from 8 to 13 years in prison. Israa who was arrested with her husband, Musa Al-Hashem, after they raided their home in Qatif in December 2015.
On December 6, 2015, activist Al-Ghomgham was arrested alongside her husband, Moussa al-Hashim, after they participated in 2015 protests against the state's treatment of Shi'a citizens. Al-Ghomgham was denied access to a lawyer during the early stages of her detention.
On February 10, 2021, the Specialised Criminal Court sentenced Al-Ghomgham to eight years in prison followed by an eight year travel ban, yet in October 2022, an appeals court increased Al-Ghomgham's sentence by five years, making it 13 years in prison.
Sanad reiterate its denunciation of these extremely harsh sentences against prisoners of conscience which reflect the ugliness of the regime in its brutal repression against innocent people, and its total disregard for international law that protects freedoms and human rights.