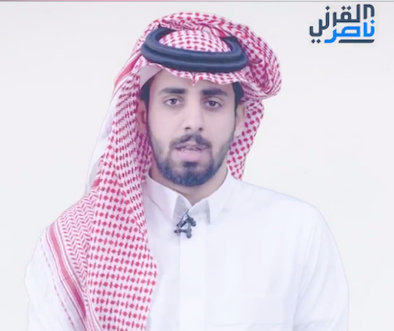 Son of detained prominent preacher starts a journey abroad to defend his father
#StopExecutingScholars
Engineer Nasser, son of the prominent Saudi preacher, Dr Awad Al-Qarni, was able to leave Saudi Arabia for the purpose of defending his father, who has been detained since 2017.
The industrial engineer, Nasser Al-Qarni, announced that he managed to get out of the Kingdom, and evade government repression and travel restrictions, which are imposed on those who demand the freedom of prisoners of conscience.
This step coincides with the insistence of the Saudi Public Prosecution Office to demand the execution of his father, Dr Awad Al-Qarni; and it came after Nasser and his family have exhausted all locally-available means and possible options to free Dr Al-Qarni.
For its part, Sanad Organisation greately appreciates this step and calls on the families of all other detainees to contribute to the defence of their loved ones and to strive and persist in defending their rights.