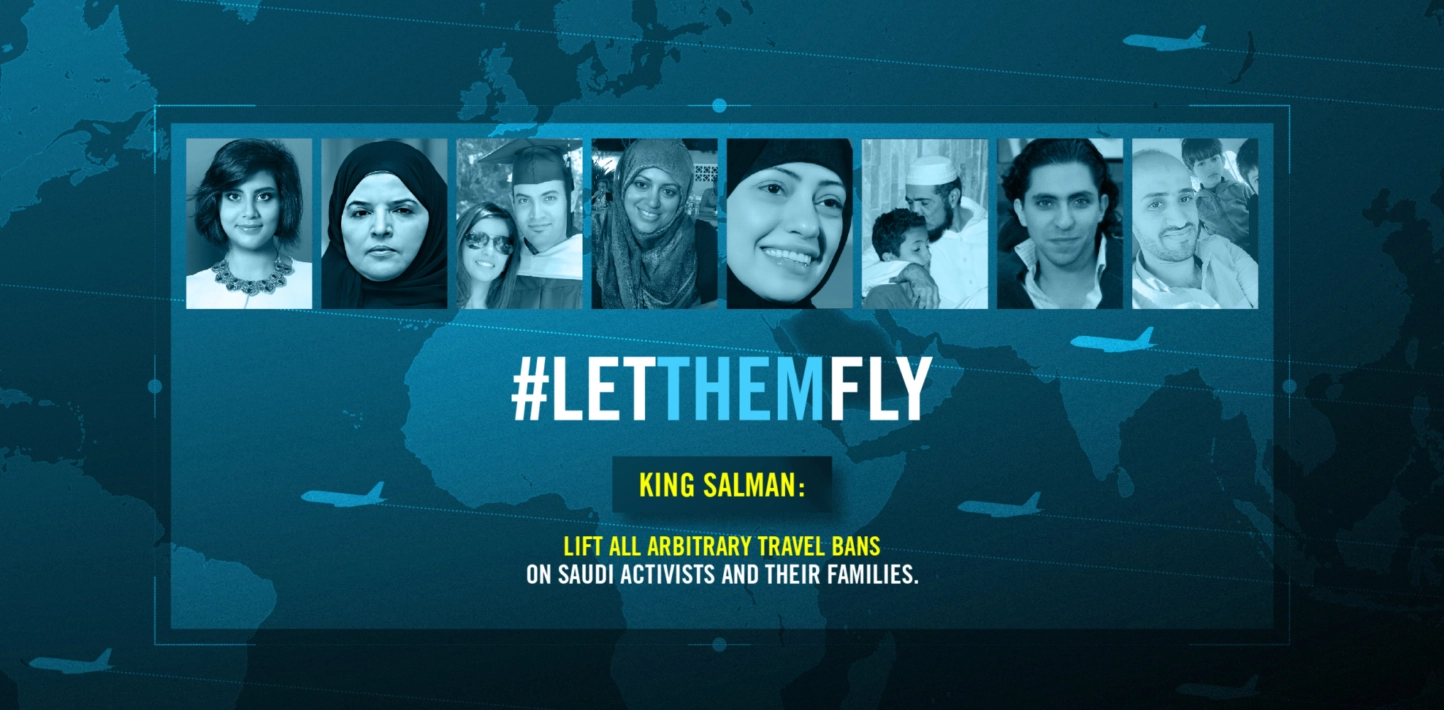 Nearly 100,000 people sign Amnesty's #LetThemFly petition
In conjunction with the insistence of the Saudi regime to arbitrarily impose travel restrictions against the families of prisoners of conscience, activists and influencers in society, as well as freed detainees; Amnesty International recently launched a campaign calling on the Saudi regime to end its abhorrent travel restrictions.
Amnesty International launched the "#LetThemFly" campaign in May 2022, and since then, the organisation has mobilised activists from around the world to act in this regard, and about 100,000 voices from around the world demanded the Saudi authorities to lift the travel ban imposed on activists and human rights defenders.
According to Amnesty, travel bans are official procedures whereby a citizen or group of citizens is prevented from entering or leaving the country. Amnesty International demanded that these measures must be used only for necessity, and that they be consistent with other human rights.
Amnesty International has documented the cases of 40 human rights defenders and peaceful activists who were sentenced, in grossly unfair trials, to travel bans ranging from 5 to 35 years, as well as 39 cases of unofficial travel bans affecting relatives of activists, including Loujain Al-Hathloul and Raif Badawi.