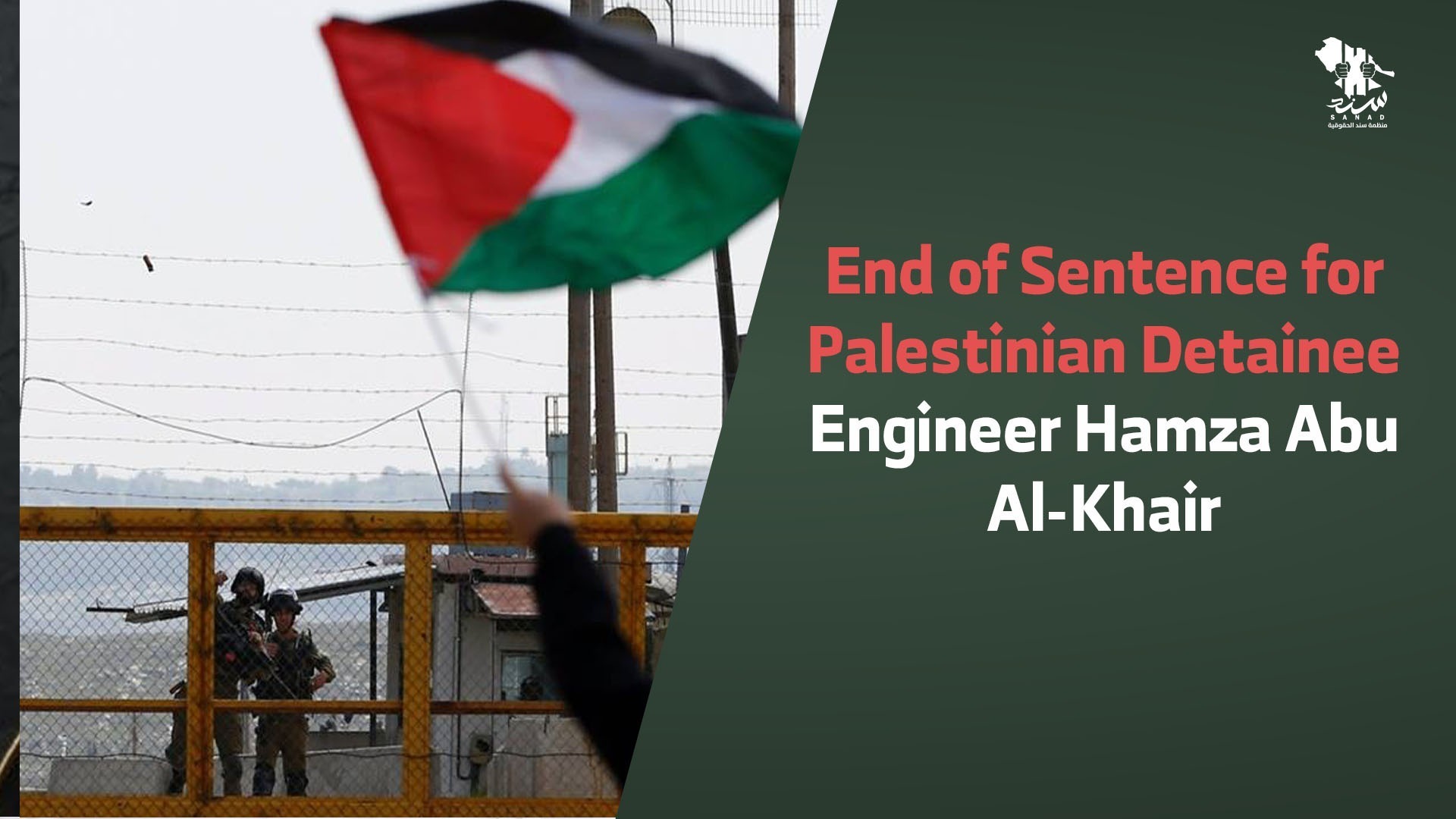 End of Sentence for Palestinian Detainee Engineer Hamza Abu Al-Khair
End of Sentence for Palestinian Detainee Engineer Hamza Abu Al-Khair
Despite the end of the sentence for the Palestinian detainee, Engineer Hamza Samir Abu Al-Khair, the Saudi authorities have not yet released him.
Hamza Samir Abu Al-Khair was arrested in April 2019 for supporting the resistance in Palestine and was sentenced to 4 years in prison with deportation. However, despite the completion of his sentence, he remains under arbitrary detention in Saudi Arabia.
SANAD Organisation for Human Rights calls on the Saudi authorities to release him immediately without any conditions, as this is a violation of Saudi law, which mandates the release of anyone who has completed their sentence, in addition to the illegality of his detention.