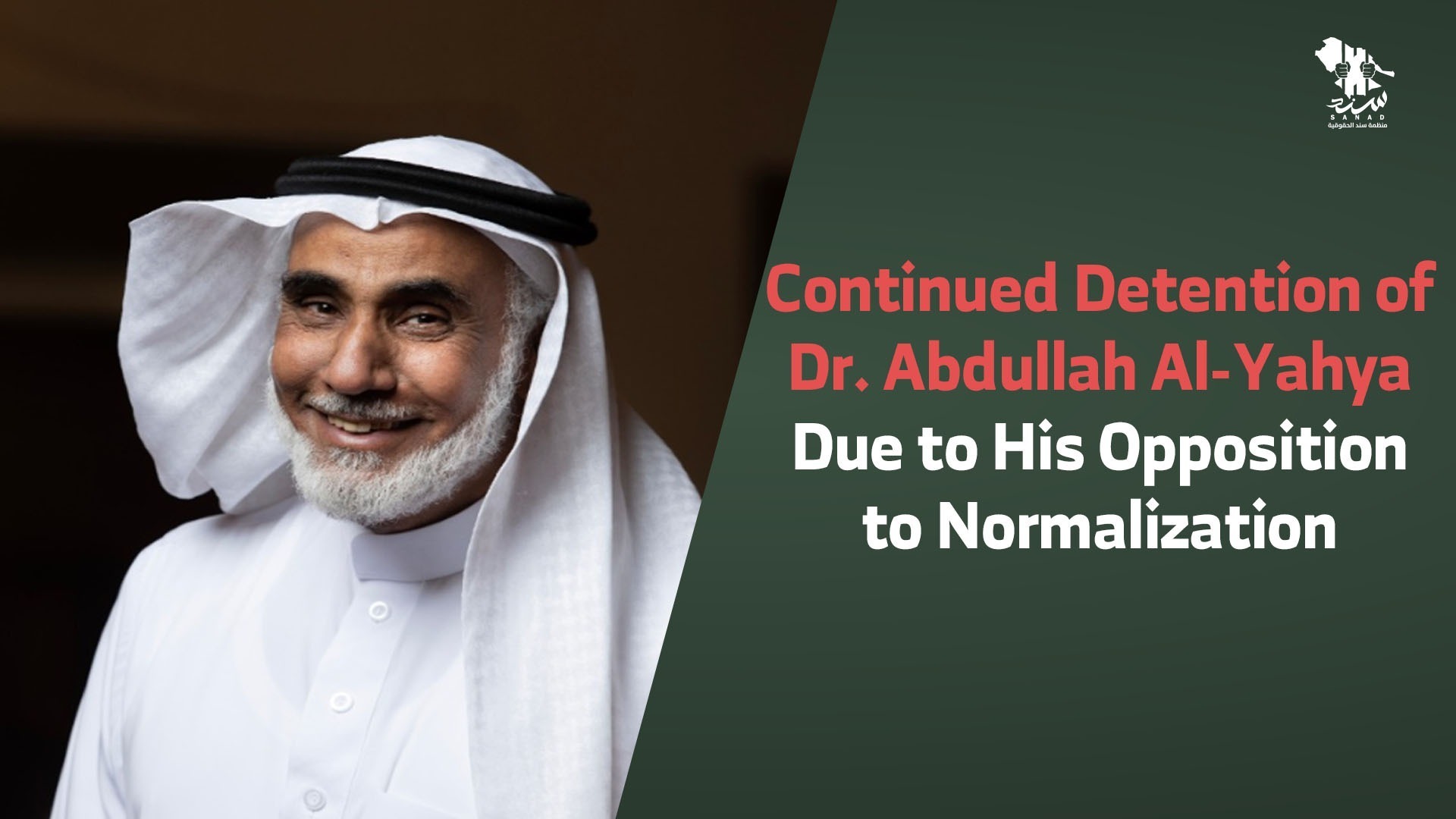 Continued Detention of Dr. Abdullah Al-Yahya Due to His Opposition to Normalization
Continued Detention of Dr. Abdullah Al-Yahya Due to His Opposition to Normalization
Dr. Abdullah Al-Yahya remains detained in the Kingdom of Saudi Arabia since his arrest on December 24, 2021. He has not been released, and no charges have been filed against him.
His arrest followed a series of tweets in which he criticized normalization with Israel through his account on the x platform.
Dr. Abdullah Al-Yahya is a Saudi academic and researcher, born in Buraidah in 1952. He holds a master's and doctoral degree from the University of Punjab in Lahore, Pakistan.
SANAD Organisation for Human Rights calls on the authorities to immediately release Dr. Abdullah Al-Yahya and all detainees who oppose normalization with Israel.