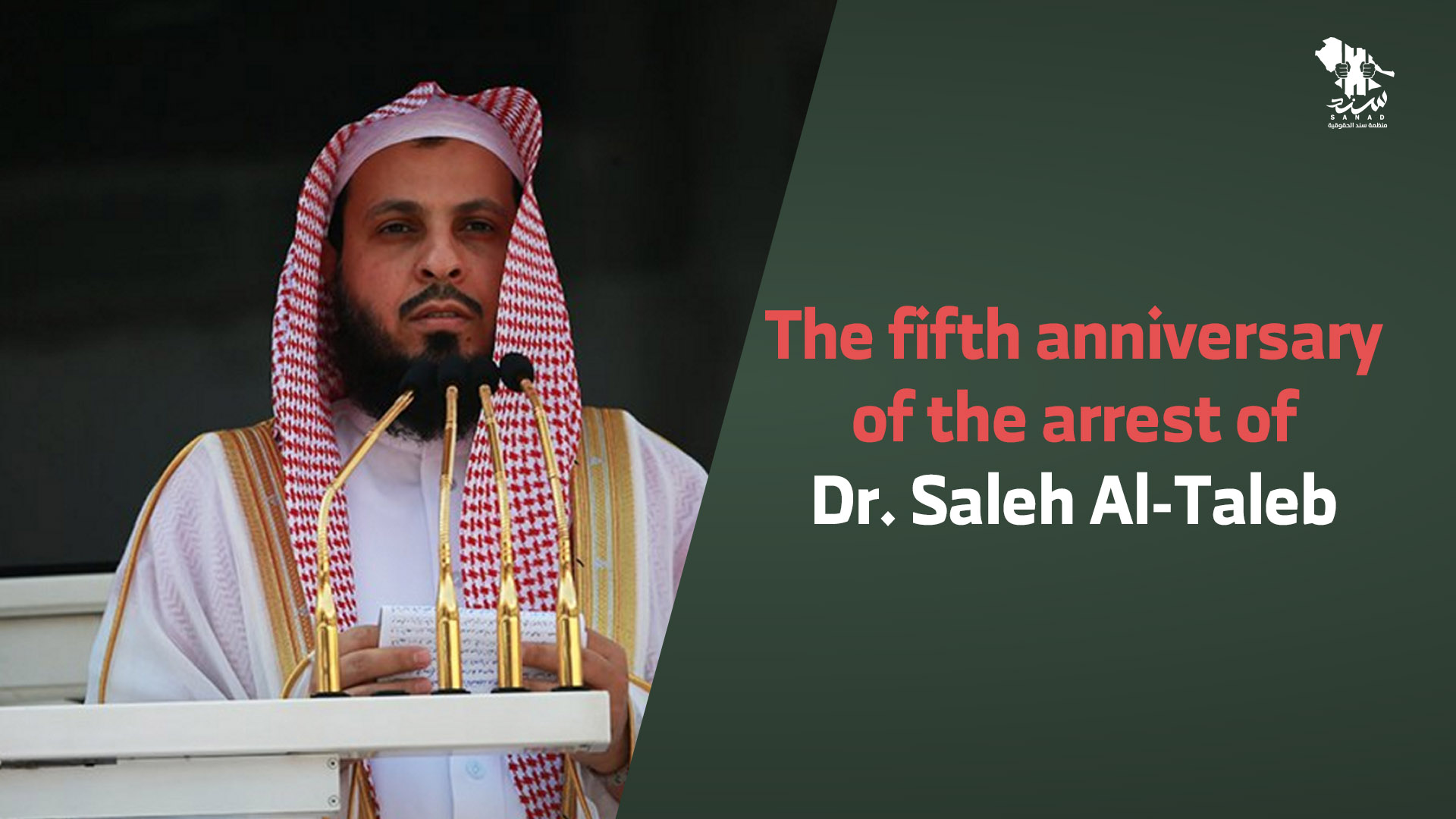 The fifth anniversary of the arrest of Dr. Saleh Al-Taleb
The fifth anniversary of the arrest of Dr. Saleh Al-Taleb
These days mark the fifth anniversary of the arrest of the Imam of the Grand Mosque in Mecca, Dr. Saleh Al-Taleb. Saudi authorities arrested him on August 19, 2018, after he criticized the policies of Crown Prince Mohammed bin Salman.
It's worth noting that in early 2022, the specialized criminal court issued a verdict of innocence for Dr. Saleh Al-Taleb. However, the court of appeals overturned the verdict and issued a new one sentencing him to 10 years in prison. This verdict was deemed insufficient by the Supreme Court.
Al-Taleb has endured serious violations, including his arrest at the airport upon returning from a foreign trip with his children, during which his family, including his children and wife, were traumatized. Additionally, he was subjected to a month of enforced disappearance after his arrest, followed by restrictions on communicating with his family.
SANAD organisation, calls on Saudi authorities to immediately release Dr. Saleh Al-Taleb, respect his academic and social standing, and allow freedom of expression without any harassment or threats.