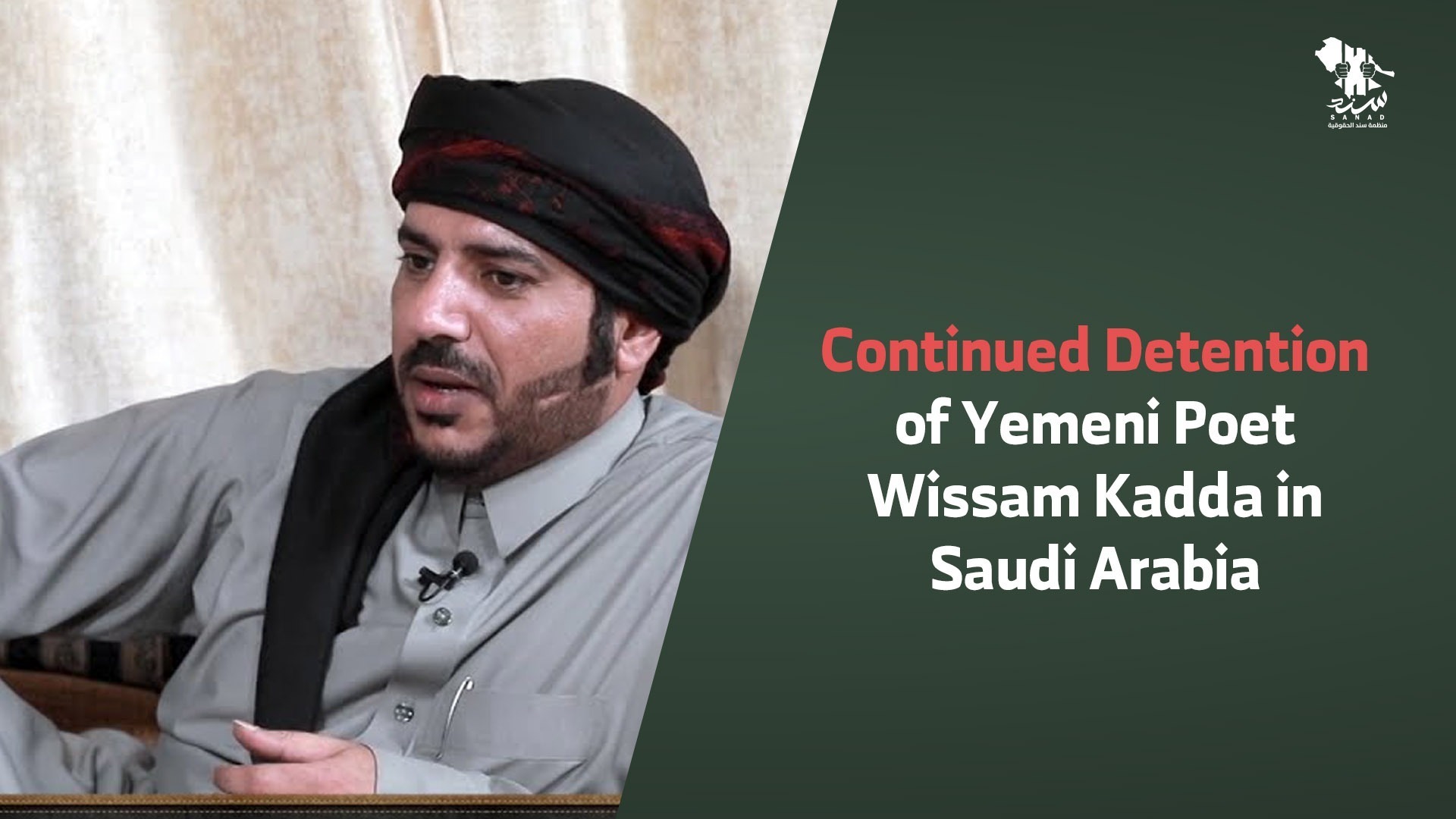 Continued Detention of Yemeni Poet Wissam Kadda in Saudi Arabia
Continued Detention of Yemeni Poet Wissam Kadda in Saudi Arabia
In October 2020, Saudi authorities arrested Yemeni poet Wissam Saad Kadda immediately upon his arrival at Dhahran Airport, as he was there to renew his children's paperwork. The detainee's family reported that Wissam's arrest was prompted by a poem in which he praised a symbol of Yemen's Al-Mahra Governorate.
According to the poet's family, Saudi authorities issued a sentence in October 2022, sentencing Wissam Kadda to 14 years in prison. The Saudi government deemed the poem a terrorist act warranting such a lengthy incarceration.
On their part,SANAD organisation calls upon Saudi authorities to drop the charges against Yemeni poet Wissam Kadda, asserting the illegitimacy of the accusations, and urges his immediate and urgent release along with appropriate compensation.