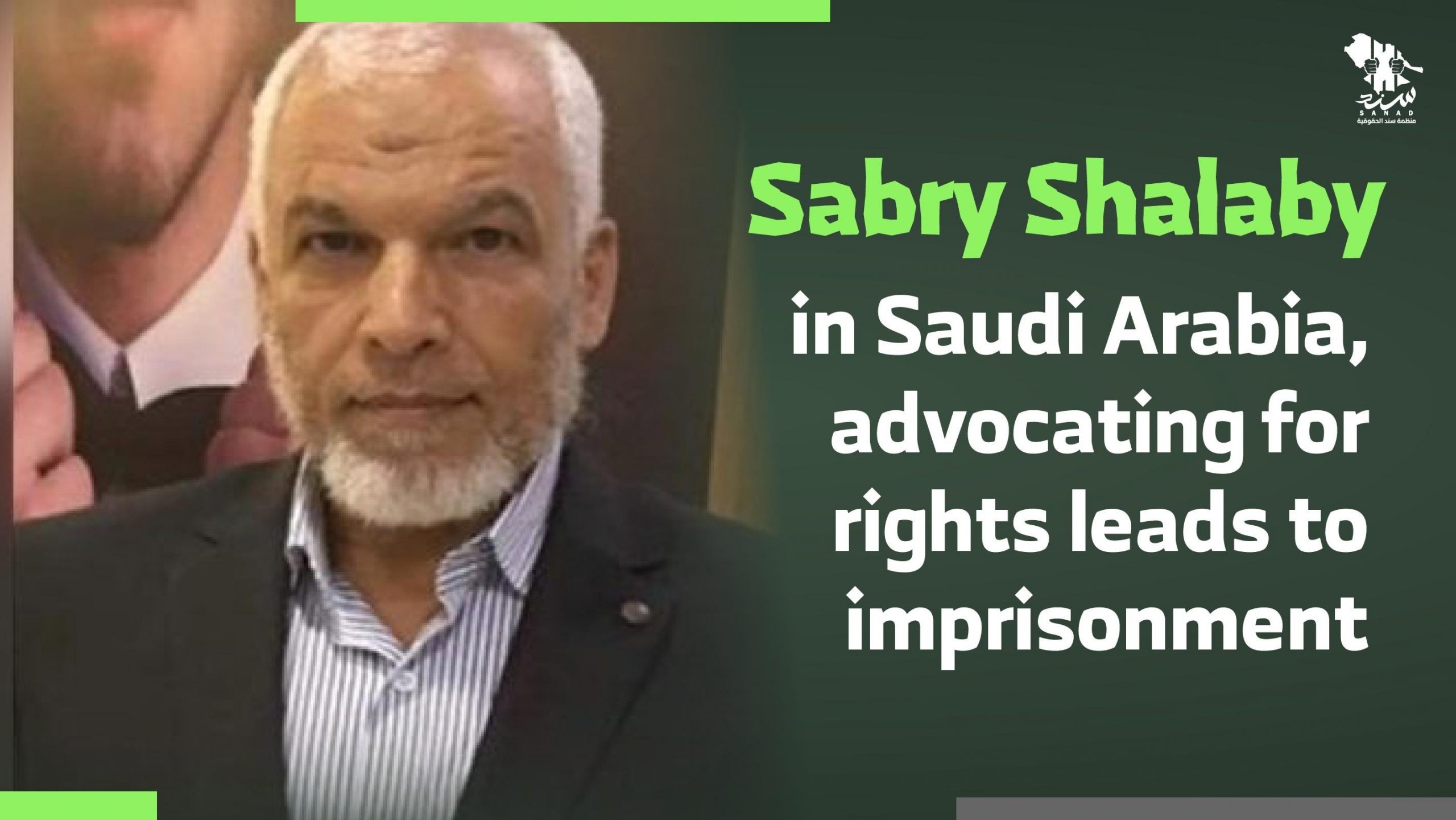 Sabry Shalaby, in Saudi Arabia, advocating for rights leads to imprisonment.
Sabry Shalaby, in Saudi Arabia, advocating for rights leads to imprisonment.
The Specialized Criminal Court issued a sentence to imprison the Egyptian doctor Sabry Shalaby for 20 years, which was later reduced to 10 years due to his lawyer's successful appeal of the case. Shalaby was arrested in January 2020 on fabricated charges, believed to be a retaliation by the Saudi Ministry of Health for his winning a lawsuit against the ministry to receive his financial entitlements, which he was deceived about.
It's worth noting that Shalaby worked for the Ministry of Health, and it became evident after his 10 years of service that he was registered under a job title lower than the one he had initially contracted for. This prompted him to file a legal lawsuit against the ministry in 2017. Two years after filing the lawsuit, a judgment was issued to raise his salary and pay the previous salaries since the start of his contract. This verdict angered the authorities within the ministry, leading to his dismissal from his job and the issuance of an exit visa for him and his family from Saudi Arabia.
Earlier, police officers came to Shalaby's house and confiscated some of his belongings before subsequently arresting him. During his time in prison, Shalaby endured physical and psychological torture, as well as solitary confinement for a period of nine months. This led to the clouding of the lens of his eye due to prolonged darkness, in addition to severe back pain, asthma, and diabetes resulting from deliberate medical neglect by the prison authorities. The Saudi authorities refused to provide medical treatment to Shalaby even after he requested to receive treatment at his own expense.