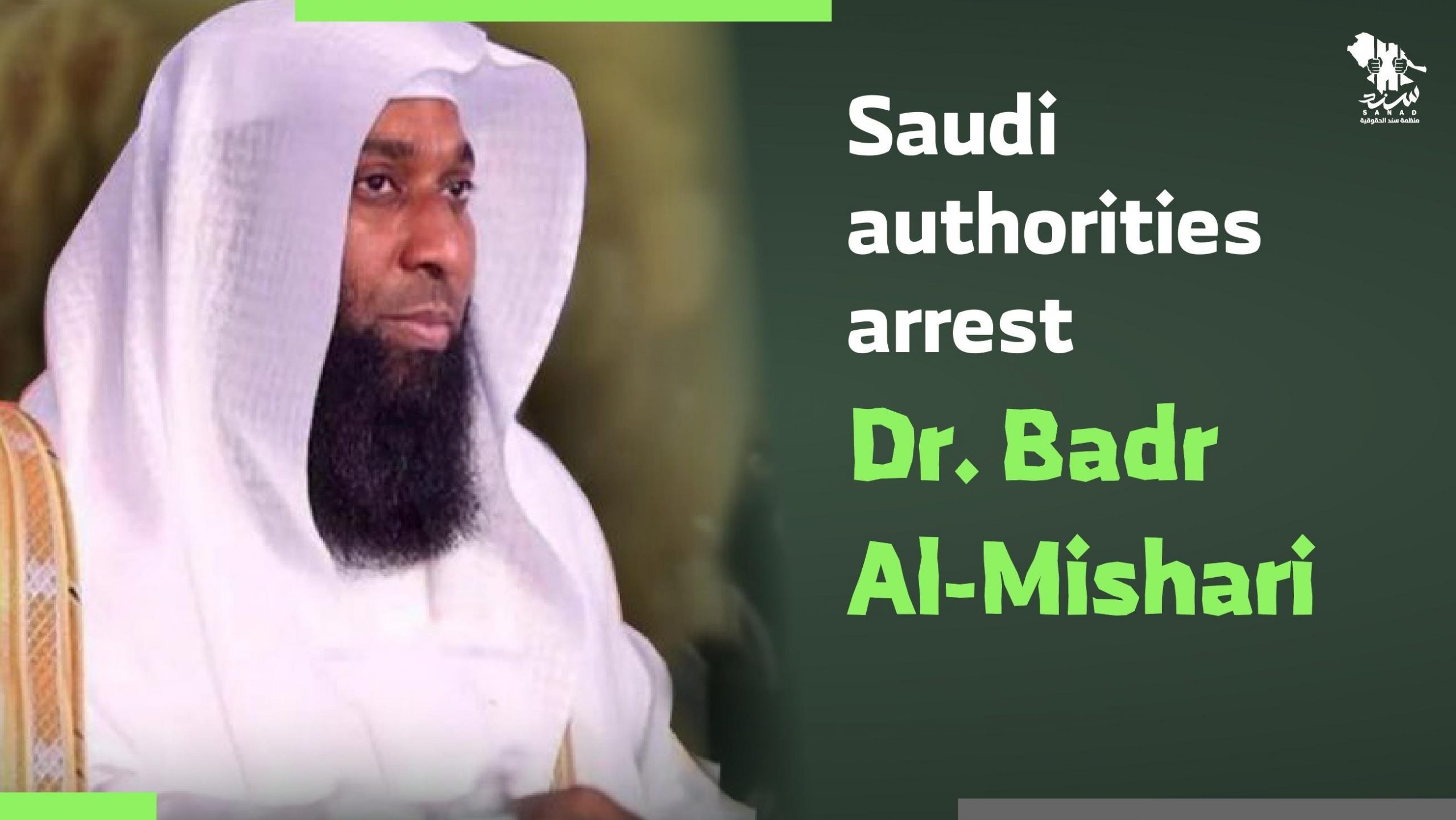 Saudi authorities arrest Dr. Badr Al-Mishari
Saudi authorities arrest Dr. Badr Al-Mishari
Multiple sources report that Saudi authorities have arrested Dr. Badr Al-Mishari, for unknown reasons for the arrest so far. This reflects the continuation of the Saudi regime's policy of oppression and violation of human rights.
Dr. Al-Mishari was the imam of Hittin Mosque in the National Guard in Riyadh. He was born in 1973, and has no opposition or criticism of the regime.
Sanad Organisation condemns the Saudi regime's continued policy of arbitrary arrests and human rights violations, and calls for the immediate and unconditional release of Dr. Al-Mishari.", and also calls on human rights organisations and the international community to stand up against the regime's ongoing violations against its citizens.