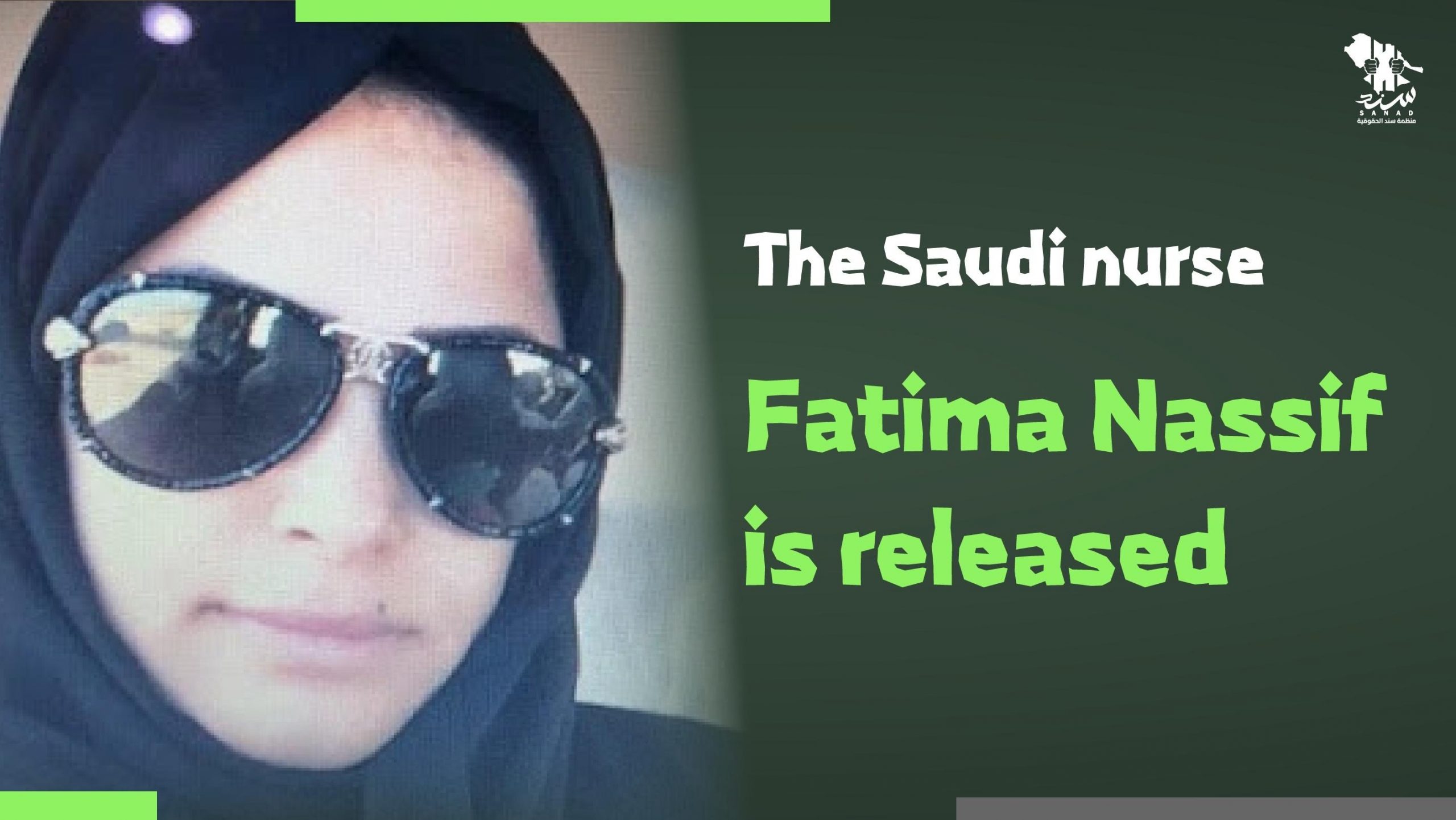 The Saudi nurse, Fatima Nassif is released
The Saudi nurse, Fatima Nassif is released
The Saudi authorities have released the nurse, Fatima Al Nassif, after 6 years in prison. She was arrested while she was on her way to travel abroad from Dammam airport in 2017.
Fatima Al Nassif is a nurse and social activist from Qatif, and she is the mother of three children, one of whom was killed in Canada under mysterious circumstances while she was in prison and was not allowed to attend his condolences. In her prison, she was also subjected to beatings, electric shocks, insults and ill-treatment.
Sanad Human Rights Organization congratulates Fatima Al Nassif and her family on her release, and calls on the Saudi authorities to release all detainees unconditionally.