More frenzied executions intended to be carried out by the Saudi Arabian Government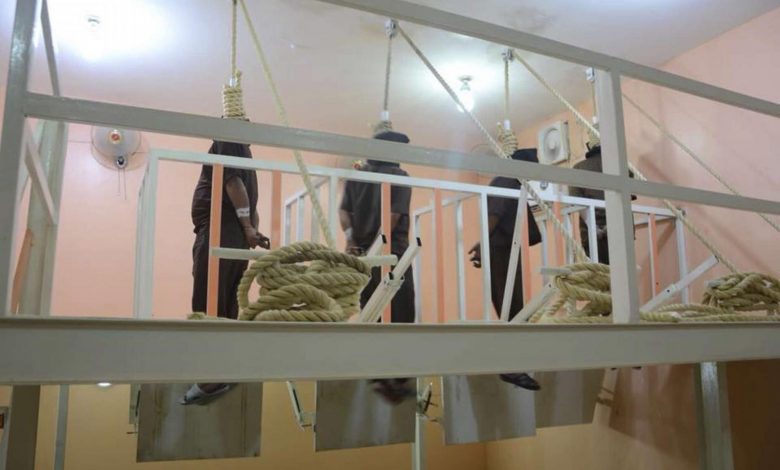 It has been confirmed to Sanad, that The Court of Appeal upheld the death sentence against Shadli Ahmed Mahmoud Al-Huwaiti, brother of the martyr Abdul Rahim Al-Huwaiti. It also upheld the death sentence against Ibraihm Saleh Al-Huwaiti and Atallah Musa Muhammad Al-Huwaiti.
This ruling come on the heels of their arbitrary detention in April of 2020 as a result of their resistance to the forced displacement that happened to the Huwaitat Tribe. It was at this instance that Saudi Arabian forces raided the village of Al-Khuraiba in north western Saudi Arabia, which resulted in the shooting death of Abdul Rahim Al-Huwaiti at the hands of Saudi Arabian security forces and the [further] arrest of dozens of individuals.
In the e same vein, the Saudi Arabian authorities continue to forcible disappearance of the soldiers Eid Hammoud Al-Mashhouri Al-Huwaiti and Suleiman Muhammad Musa Al-Huwaiti for the fourth month, which may suggest that the authorities will execute them, as it has been confirmed to Sanad that they were transferred to Al-Ha'ir prison in September of 2022 in preparation for the execution of the death sentence
Sanad calls upon the regime in Saudi Arabia to stop the frantic execution campaigns and repeated violations against political prisoners and defenders of human rights. It calls for a swift disclosure of the fate of the Huwaitat detainees