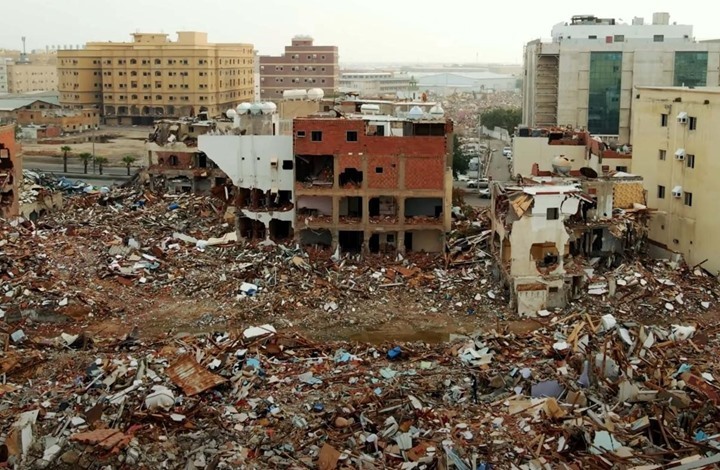 Saudi authorities resumes the demolition of Jeddah neighbourhoods
Jeddah Municipality recently announced the resumption of the demolition process for 12 neighbourhoods in the Red Sea port city of Jeddah, western Saudi Arabia, claiming that this comes in the context of developing these neighbourhoods. This demolition campaign which has been ongoing for months, was temporarily halted during the holy month of Ramadan.
The neighbourhoods that will be included in this demolition are Bani Malik, Al-Wurud, Mashrafa, University, Al-Rehab, Al-Aziziyah, Al-Rawabi, Al-Rabwa, Al-Montazah, Quwaizah, Al-Adl and Al-Fadl, Umm Al-Salam, and Kilo 14 North) according Jeddah Municipality website.
With such campaigns, Saudi government continues the forced displacement of tens of thousands of residents without a clear plan for compensation or the provision of alternative housing, and with providing a short notices of eviction allowing only few days for the residents to move out.
We, at Sanad, reaffirm our rejection of all forms of demolitions in the city of Jeddah and consider it part of the internationally prohibited forced displacement. We call on the Saudi authorities to urgently provide alternative housing for those affected and work to compensate them in a rewarding way, and shift thier effort to address the skyrocketing home prices that resulted from these heinous demolition campaigns.