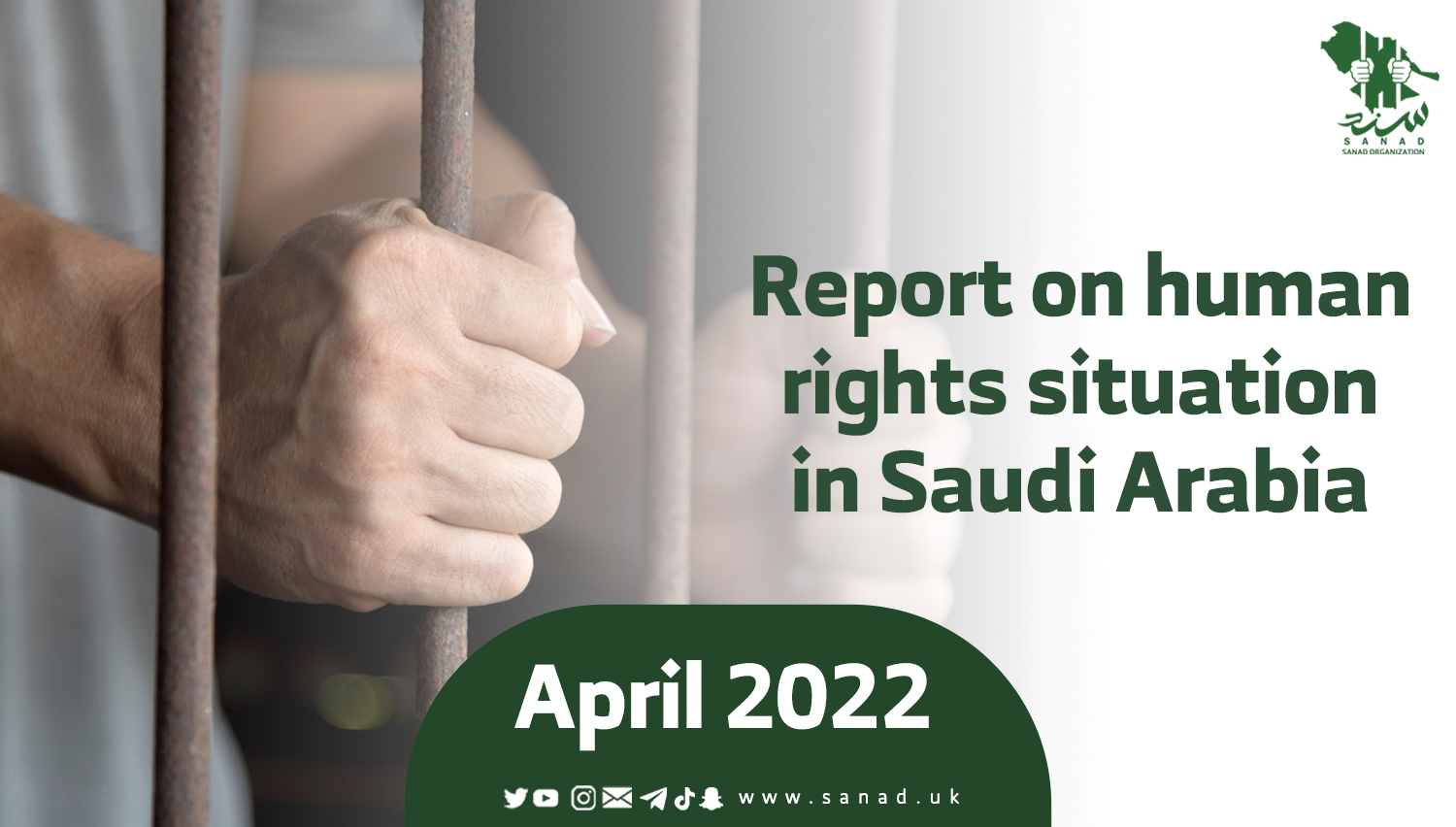 Human Rights Status Report – April 2022
Sanad human rights organisation continues to monitor on a monthly basis the developments in the human rights file in the Kingdom of Saudi Arabia, and record most prominent violations imposed by the authorities against the people, especially activists, dissidents and influencers in society.
The organisation's monthly report monitored the reality of human rights in the Kingdom during the month of April 2022, as the authorities launched a campaign of arrests among judges and issued arbitrary sentences or increased sentences against prisoners of conscience and activists.
For more details, read Sanad's report for human rights situation in Saudia Arabia – April 2022.