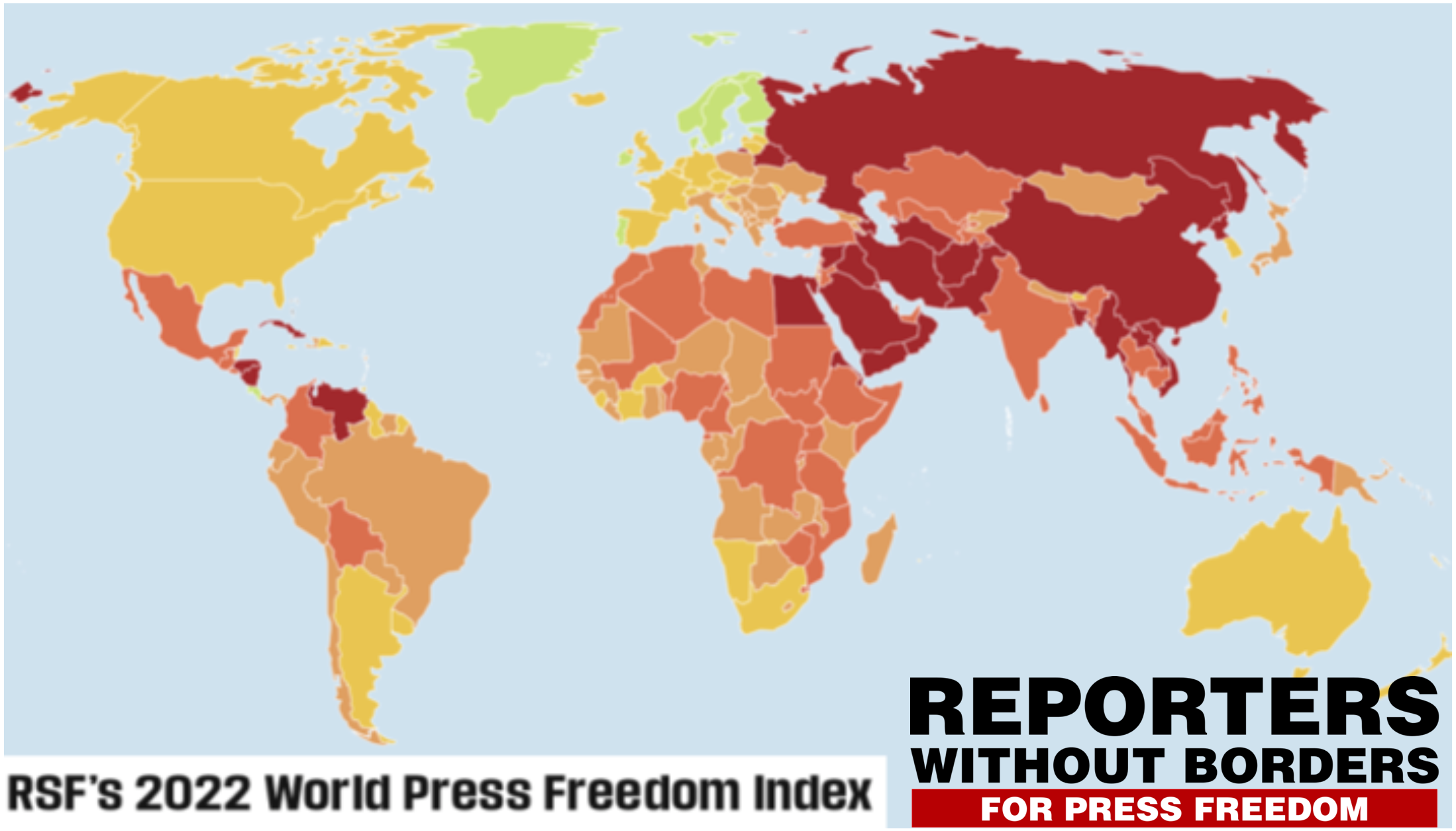 Saudi Arabia ranks in a lagging position in World Press Freedom Index
On this World Press Freedom Day, Reporters Without Borders released its annual report, World Press Freedom Index, in which Saudi Arabia is ranked at the 166th out of 180 countries, lagging behind many if its neighbours.
The report concludes that "Independent media are non-existent in Saudi Arabia, and Saudi journalists live under heavy surveillance, even when abroad." It adds, "The number of imprisoned journalists and bloggers has tripled since 2017."
The report summerises the media landscape in Saudi Arabia stating that "Virtually all Saudi media operate under direct official control. Self-censorship is ever-present, including on social networks. Even privately owned Saudi media follow government guidelines set out by the Saudi Press Agency (SPA)."
In the political context, the report asserts that self-censorship is the rule for media outlets belonging to the royal family while other media are required to submit to daily oversight by censors from the Ministry of Information. Journalists who criticise the country's leaders or their international stanses are considered traitors while those who prefer to stay neutral and who do not follow the official line of praise for Crown Prince Mohammed bin Salman become de facto suspects.
It is worth noting that the Saudi government has arrested dozens of journalists, such as Malik Al-Ahmad, Khaled Al-Alkami, Zuhair Kutbi, Zana Al-Shehri, Abdullah Al-Maliki and several others, while journalist Turki Al-Jasser has been forcibly disappeared since his arrest in 2017, amidst genuine fears that he has already been actually killed under torture while in prison.