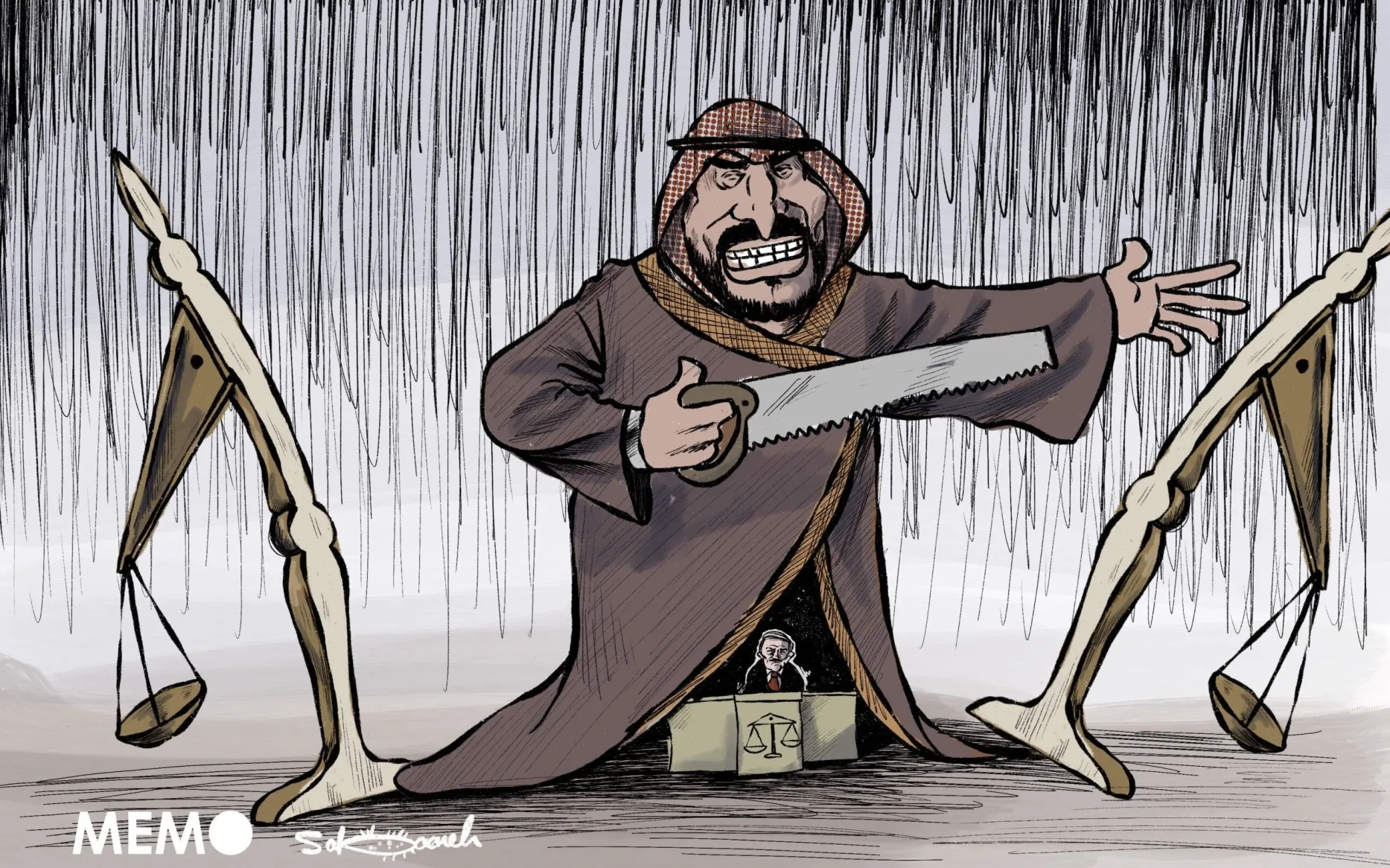 HRW: Forthcoming Saudi Penal Code doesn't inspire confidence within the repressive climate
Human Rights Watch (HRW) said on Friday that Saudi Arabia should ensure that a forthcoming penal code fully complies with international human rights standards. In a recently published article, HRW has identified and proposed key reform points that should be incorporated for the promised written penal code to satisfy international standards.
Saudi authorities announced in February 2021 that justice reforms, including the country's first written penal code for discretionary crimes – crimes whose punishments are not specified in sharia law – will be introduced this year, but no details have been published.
The Watch stressed on the importance of clearly defining all provisions that criminalise conduct. The penal code should not codify existing arbitrary charges as wide-ranging, catchall offences that criminalise the rights to freedom of expression, association, and assembly, among other rights. The prominent human rights organisation advised Saudi Arabia to use this opportunity to end its repression of independent civil society and critical voices so they can provide independent perspectives to increase the chances that reform efforts will be successful.
"To be fair, independent and effective, Saudi Arabia's justice system is in dire need of a transformational change, but the repressive climate in which new laws are drafted don't inspire confidence," said Michael Page, deputy Middle East director at Human Rights Watch.
"SaudiArabia's reform efforts cannot succeed without public consultation, in which people can share their views without fearing arrest," Michael Page added. "It is imperative for the upcoming reforms to avoid entrenching existing discrimination and criminalisation of freedoms."
Human Rights Watch has repeatedly criticised rampant abuses in Saudi Arabia's criminal justice system, including long periods of detention without charge or trial, denial of legal assistance, and the courts' reliance on torture-tainted confessions as the sole basis of conviction. According to HRW, the violations of defendants' rights are so fundamental and systemic that it is hard to reconcile Saudi Arabia's criminal justice system with a system based on the basic principles of the rule of law and international human rights standards.