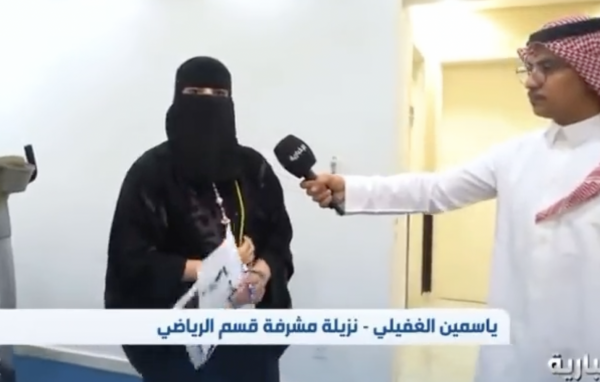 Desperate attempts by the Saudi Arabian regime to polish the image of its prisons
Activist Yasmine Al-Ghafaili appeared in a clip on one of the TV channels that belong to the Saudi Arabian regime, from inside where she is being detained in Buraidah Prison. 
Al-Ghafaili was arrested in May of 2021 for tweets she posted on her twitter account calling for human rights.
This interview comes under the context of the regime's miserable attempts to improve the image of its prisons and deny that violations that take place within them. 
Sanad calls upon the Saudi Arabian regime to allow independent committees and human rights bodies to visit its prisons and meet with detainees in order to talk to them directly.