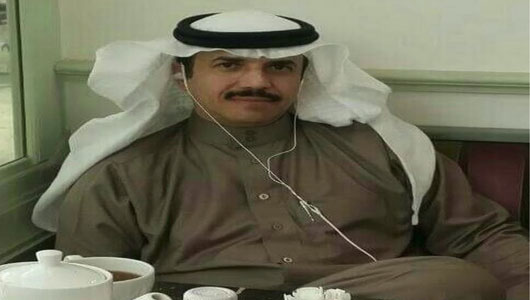 Five Months after Completing his Sentence, Dr Al-Banawi Still in Prison
SANAD has received confirmation that the sentence of the detained Dr. Zayed Mohammed Al-Banawi had expired 5 months ago, yet the Saudi government is still procrastinating his release.
The Saudi authorities had arrested the military expert, Dr. Zayed Al-Banawi, in October 2017, as part of the massive arrest campaign by the regime against experts, academics, journalists, activists and intellectuals in late 2017, months after Mohammed bin Salman assumed the mandate of the Crown Prince.
The "Prisoners of Conscience" Twitter account, concerned with the affairs of detainees in the Kingdom, confirmed that Dr. Al-Banawi's sentence had expired since November last year, after the Specialized Criminal Court had sentenced him to 4 years in prison.
Dr. Al-Banawi is retired colonel, specialising in political science, security sciences and intelligence, a specialist in the United Nations efforts to combat drugs globally, and a researcher in strategies.
Like the rest of the political detainees in Saudi Arabia, Dr. Al-Banawi suffers from ill-treatment and violation of all basic rights, most notably the right to a fair trial, as he is prohibited from legal representation or access to his file. He ia also deprived of communicating with his family, and subjected to health neglect, and psychological and physical torture.
Sanad human rights organisation calls on the Saudi regime to immediately release Dr. Zayed Al-Banawi, and all prisoners of conscience who have ended their sentences several months ago.
Sanad also calls on the various UN agencies to urgently intervene to pressure the Saudi regime to ensure that Al-Banawi receives the necessary care for his deteriorating health condition, due to the untreated Cancer that is killing him and inhumane detention conditions.
Sanad urges human rights defenders to write about Dr. Al-Banawi's situation and to show solidarity with him to demand his immediate release, to open an urgent investigation into all the violations he was subjected to, and to bring those responsible to legal accountability.