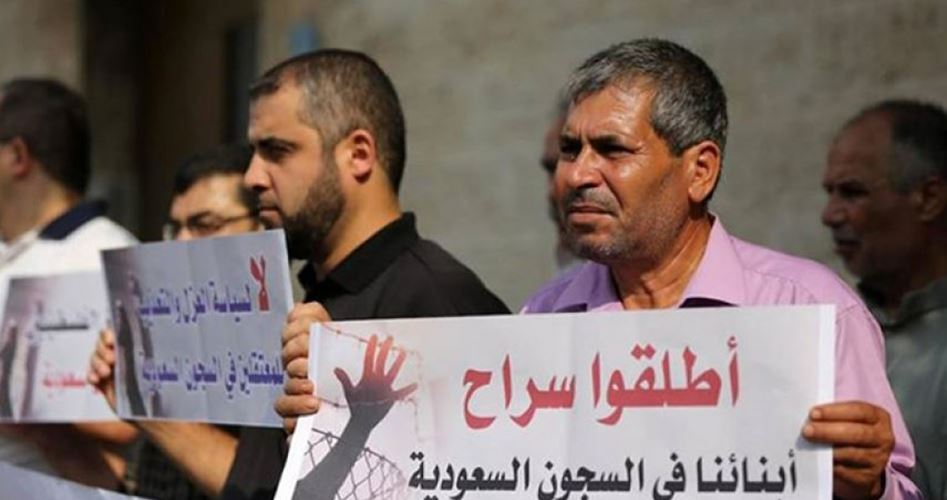 Unfair rulings against Palestinian detainees in Saudi Arabia
SANAD, a human rights organisation, received more information regarding the rulings of the Specialised Criminal Court against a number of Palestinian detainees.
According to SANAD, the names that the judiciary issued unfair charges against are: Saado Al-Sahar – who faces a sentence of 18 years in prison; Muhammad Abu Zaitoun for 16 years; Jamal Daoudi for 15 years; as well as Basil Saddah for 10 years, and Arafat Samra for 10 years.
Palestinian detainee Samir Bushnaq also faces a prison sentence of 8 years, Adel al-Nimr to 4 years, and Issam al-Akkad to 4 years, in addition to Ayman al-Akkad for 4 years, Muhammad Hassan Ashour for 4 years, and Amjad Maraqa for 3 years.
All charges were brought against them by the Specialised Criminal Court for supporting the Palestinian resistance.
For its part, SANAD reiterates that their detention is fundamentally illegal and that they did not enjoy a fair trial or correct legal procedures, and calls on the Saudi authorities to void these unfair sentences against them and to expedite their release and all detainees accused of expressing opinion.