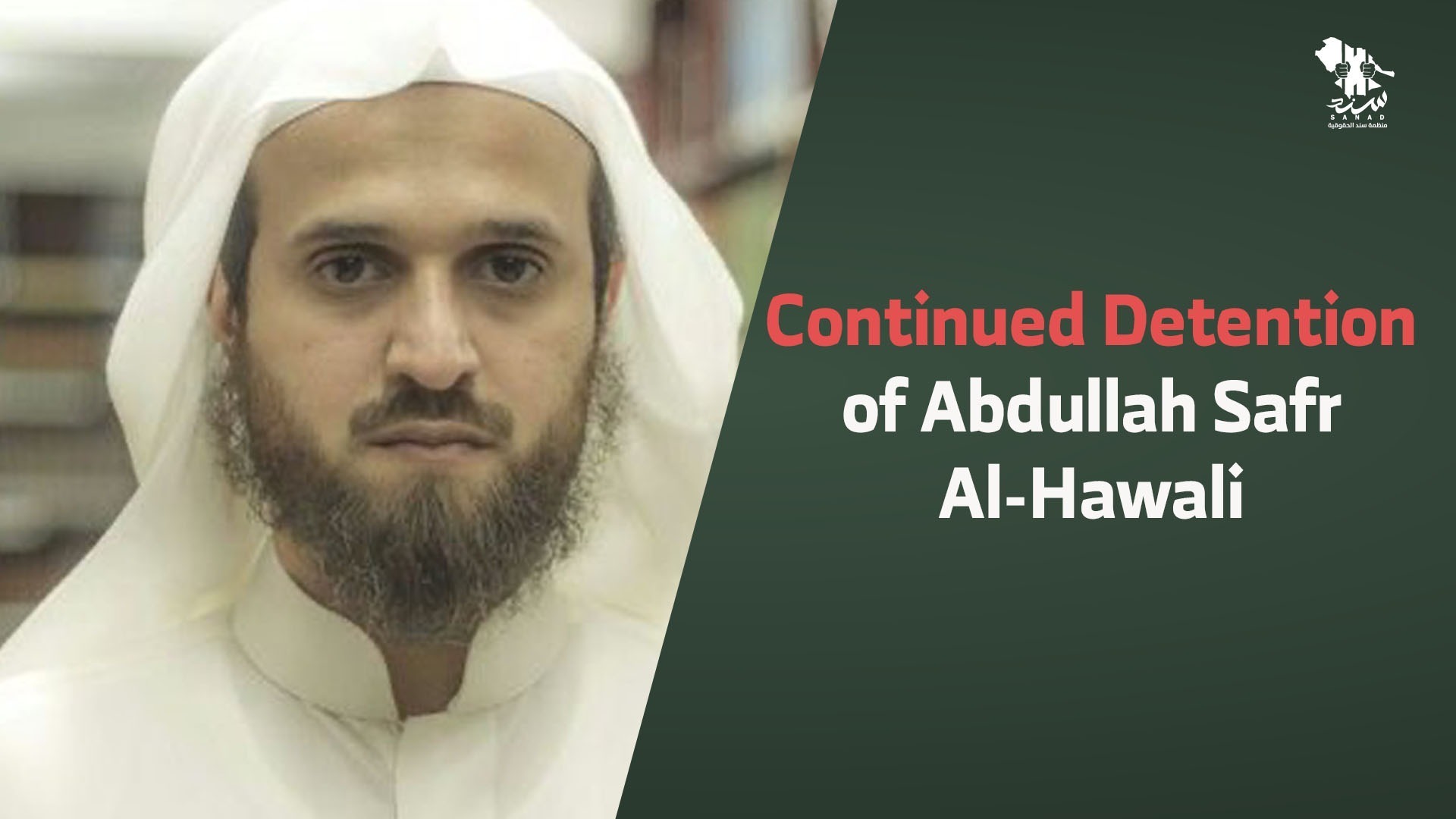 Continued Detention of Abdullah Safr Al-Hawali
Continued Detention of Abdullah Safr Al-Hawali
Because he is the son of Dr. Safr Al-Hawali, the Saudi authorities arrested Abdullah Safr Al-Hawali in July 2018 while he was attending a wedding ceremony of one of his relatives, where he was detained along with his brother.
In June 2022, the specialized criminal court issued a verdict sentencing him to 6 years in prison, which was later increased by the appellate court to 16 years, prompting him to go on a hunger strike.
Among the violations Al-Hawali faced were being detained without charges and his arrest without a legal warrant. He was subjected to physical torture in prison, deprived of sleep for several months, his family was prohibited from visiting him, he was not allowed to hire a lawyer, and he was tried in secret.
SANAD Organisation for Human Rights calls on the Saudi authorities to unconditionally release Abdullah Al-Hawali, who is detained without cause or guilt.