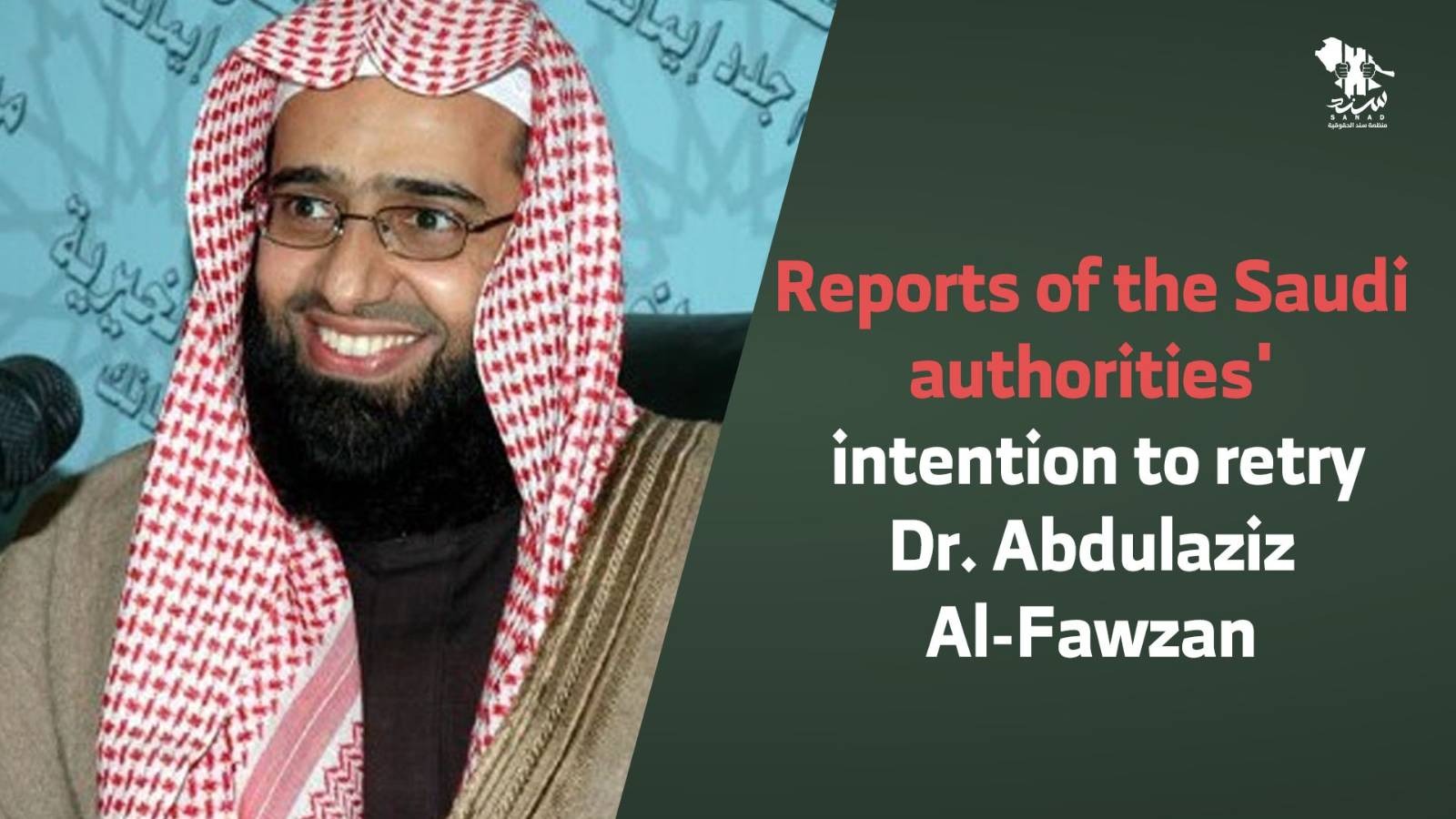 Reports of the Saudi authorities' intention to retry Dr. Abdulaziz Al-Fawzan
Reports of the Saudi authorities' intention to retry Dr. Abdulaziz Al-Fawzan
Human rights sources stated that the Saudi judiciary plans to retry Dr. Abdulaziz Al-Fawzan, more than a year after he was moved to a rest house in February 2022 in preparation for his release.
Dr. Abdulaziz Al-Fawzan was arrested in July 2018 after just one tweet in which he expressed his opinion. Dr. Al-Fawzan was subjected to solitary confinement, and his account on platform x (formerly Twitter) was closed.
SANAD Organisation for Human Rights urges the Saudi authorities to halt the retrial and release Dr. Abdulaziz Al-Fawzan, considering there are no legal reasons to justify his continued detention and retrial.