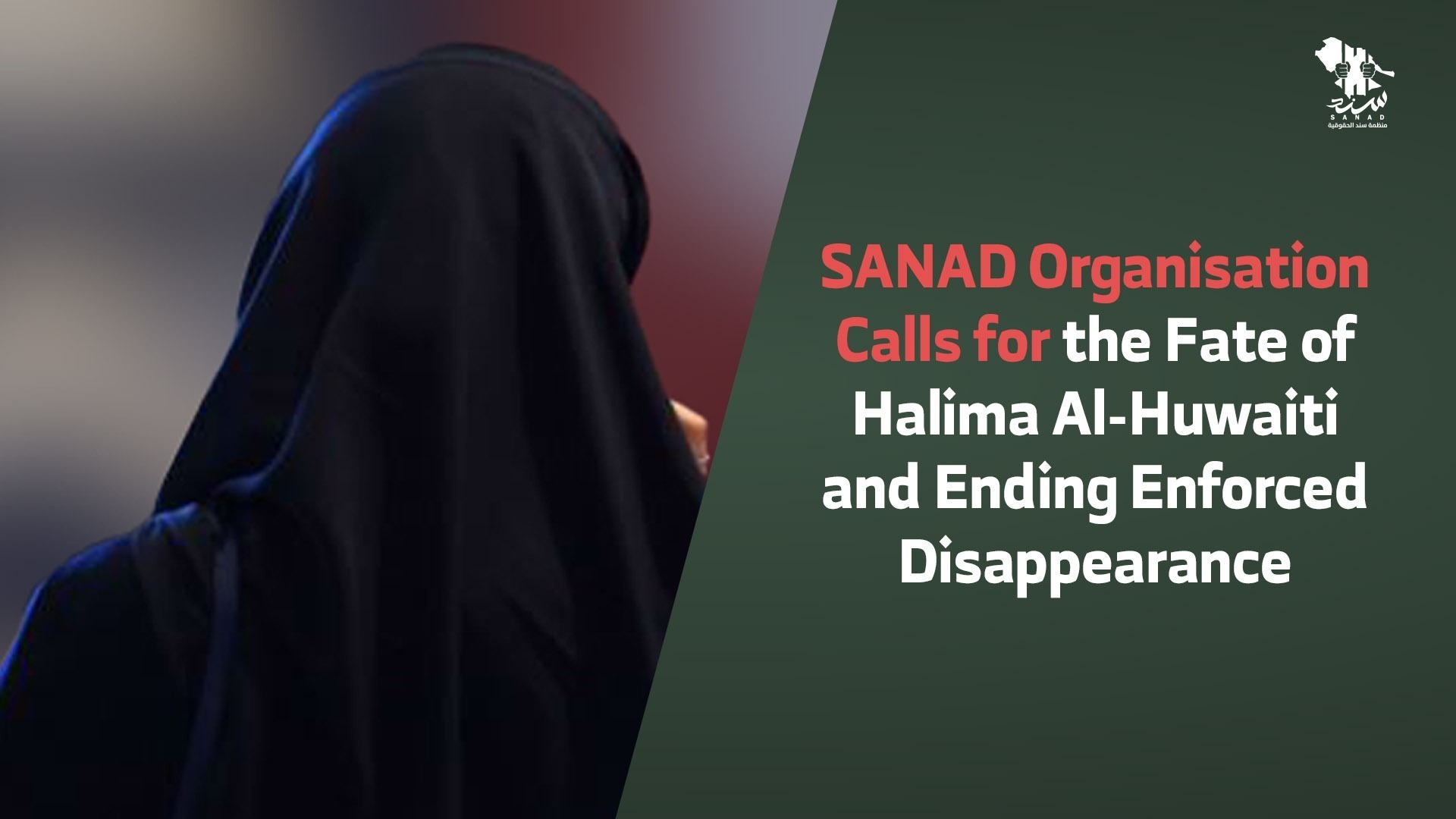 SANAD Organisation Calls for Revealing the Fate of Halima Al-Huwaiti and Ending Enforced Disappearance
SANAD Organisation Calls for Revealing the Fate of Halima Al-Huwaiti and Ending Enforced Disappearance
Enforced disappearance cases are among the most significant human rights violations suffered by the residents of Al-Huwaitat since the beginning of the forced displacement process following the approval of the NEOM project by the Saudi government. The Saudi authorities have arrested several members of Al-Huwaitat and subjected them to enforced disappearance.
Halima Al-Huwaiti is one of the victims who has been subjected to enforced disappearance since her arrest along with her husband, son, and her husband's brothers in November 2020. This was due to their refusal to abandon their homes by force after the forced displacement operation. This enforced disappearance constitutes a breach of international and local laws. Since then, no information about their conditions has been available.
SANAD Organisation for Human Rights calls for the necessity of revealing the fate of Halima Al-Huwaiti and the rest of her family members, their immediate release, and providing them with all moral and material compensations due to the grave violations they have suffered.