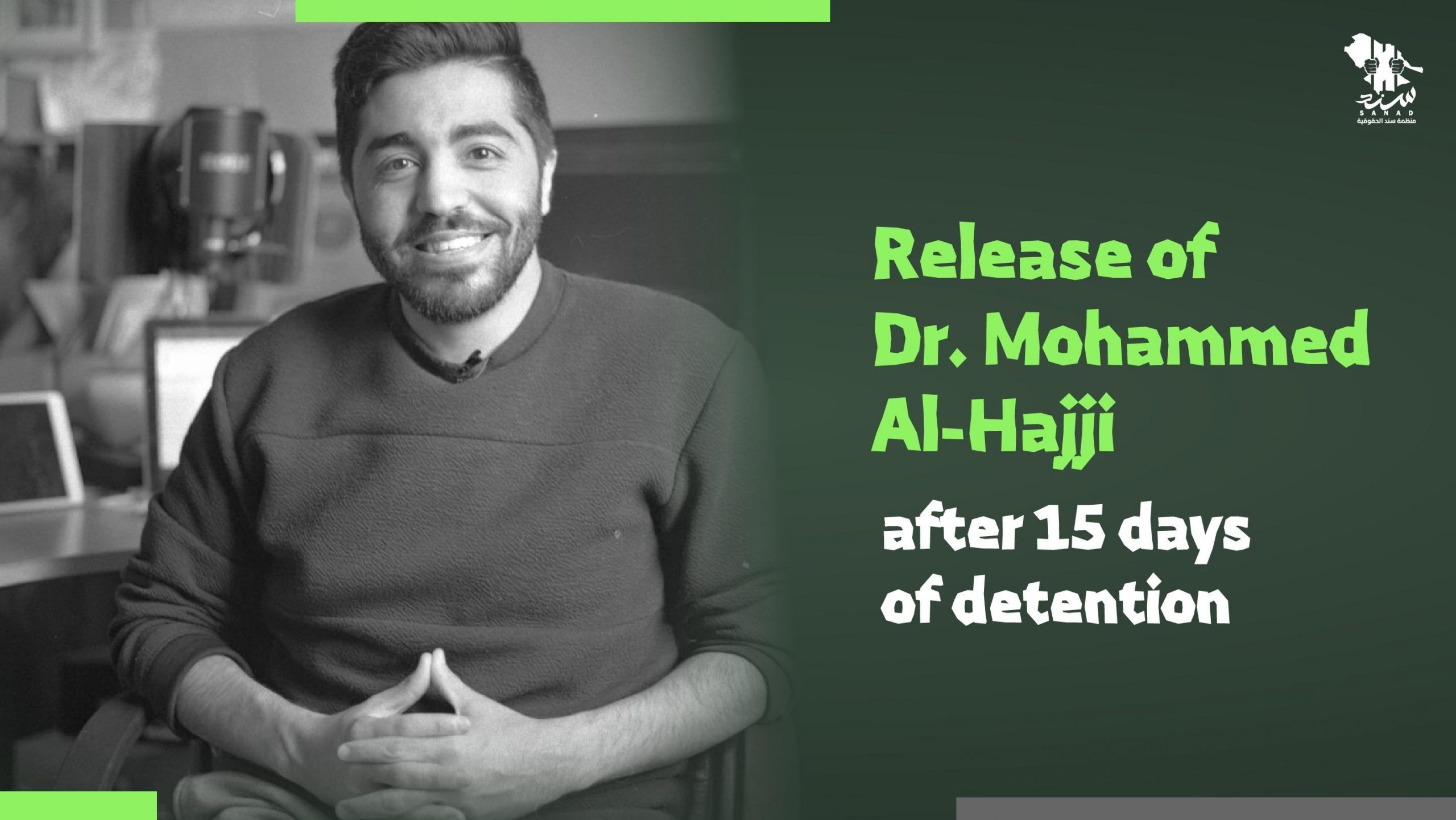 Release of Dr. Mohammed Al-Hajji after 15 days of detention
Release of Dr. Mohammed Al-Hajji after 15 days of detention
Human rights sources have stated that Saudi authorities released Dr. Mohammed Al-Hajji on the evening of August 15, 2023, after spending 15 days in detention, without knowing the reasons for his arrest.
Al-Hajji had obtained a Ph.D. in Behavioral and Social Sciences from Temple University in Philadelphia, USA. He is engaged in various media activities, most notably the 'Adam' podcast, which is broadcast on the Thamanya platform on YouTube, a platform supported by the Saudi government. No political activities have been attributed to Al-Hajji.
Earlier, Sanad published information obtained from confidential sources, indicating the Saudi security apparatus's intention to arrest a number of social media influencers in Saudi Arabia, under the direct orders of Saudi Crown Prince Mohammed bin Salman.
Sanad Human Rights Organization congratulates Dr. Mohammed Al-Hajji on his release and hopes that this release extends to include all detainees in the prisons of the Saudi regime.