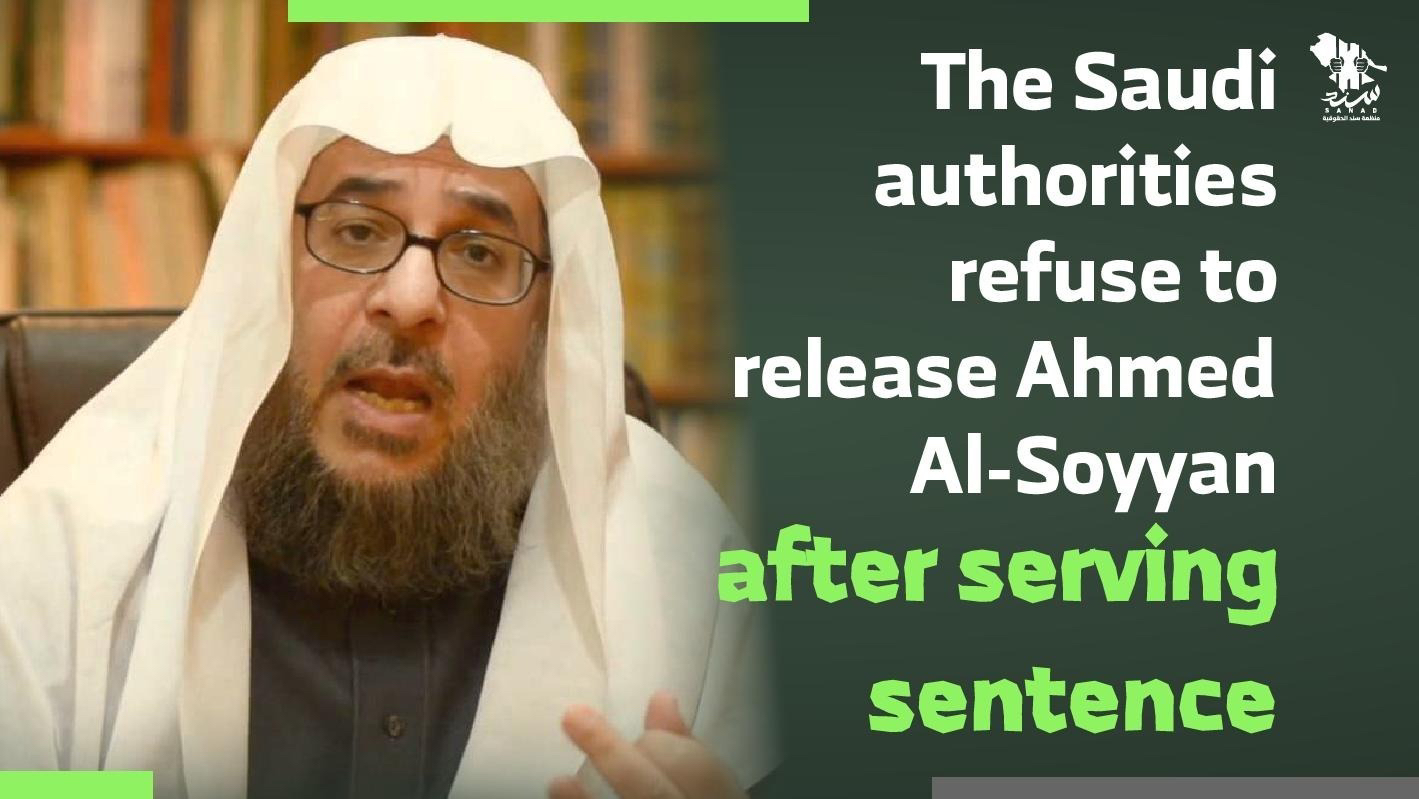 The Saudi authorities refuse to release Ahmed Al-Soyyan after serving sentence
The Saudi authorities refuse to release Ahmed Al-Soyyan after serving sentence
Despite the end of Ahmed Al-Soyyan's sentence since September 2020, the Saudi authorities are delaying his release amid speculations about increasing sentences.
Many other detainees have faced new increased sentences after the original terms ended.
Al-Soyyan was the head of the Islamic Press Association, and he has number of legal and Islamic publications approved for taught courses. He is also the chairman of of Al-Bayan magazine. His arrest in September 2017 came as part of a campaign that included many influencing thinkers and academics in Saudi Arabia. His opinions and defence of the Palestinian cause are thought to be reasons for his arrest.
SANAD calls on the Saudi government to immediately and urgently release Ahmed Al-Soyyan without delay, and to release all innocent activists and prisoners of conscience who have completed their prison terms.