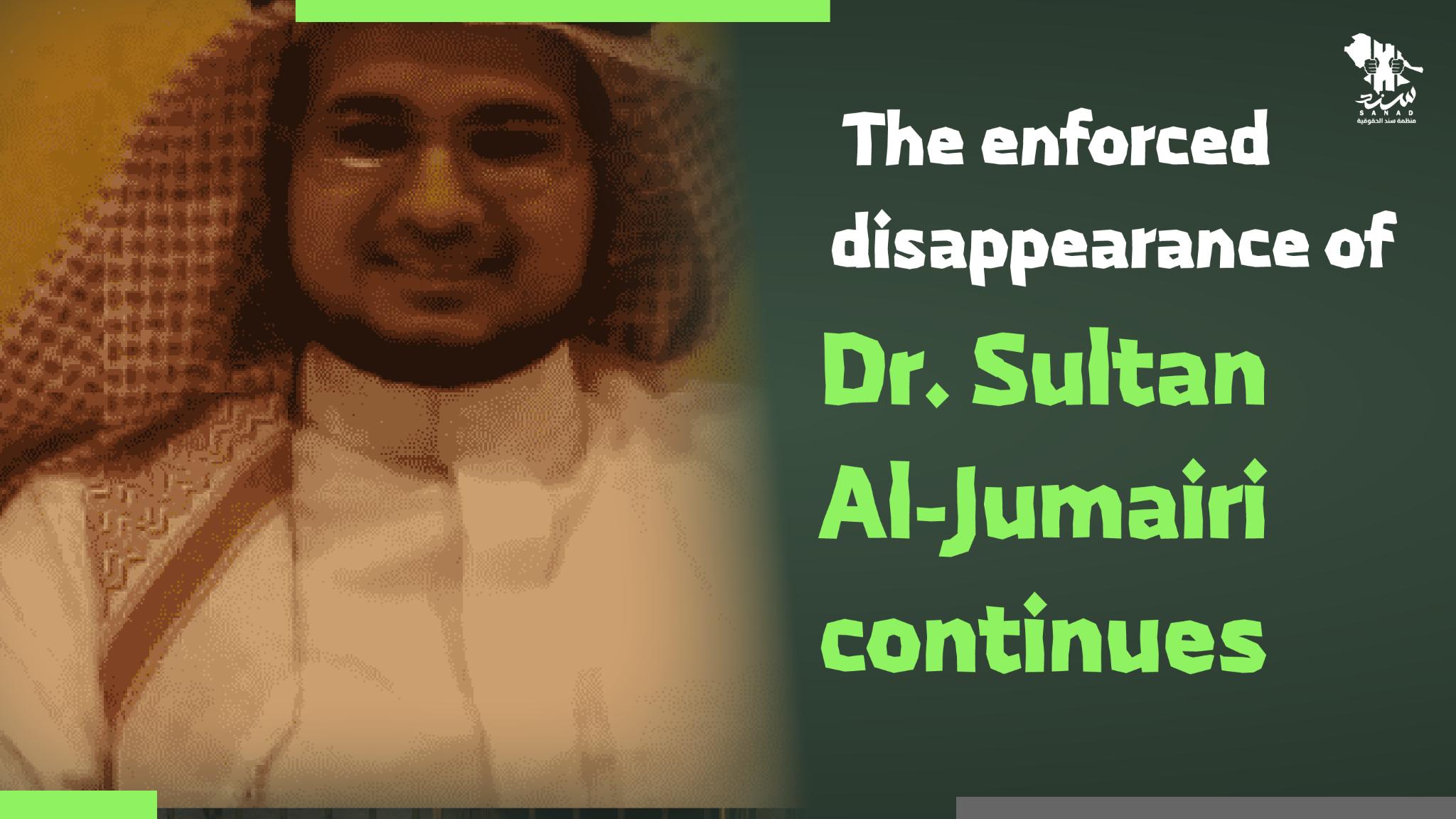 The enforced disappearance of Dr. Sultan Al-Jumairi continues
The enforced disappearance of Dr. Sultan Al-Jumairi continues
More than 1,750 days have passed since the arrest of Dr. Sultan Al-Jumairi on September 12, 2018, after he was lured by the Saudi authorities to return safely into the country. Al-Jumairi was residing in Canada and was given safety to return, but the Saudi government did not give him time and arrested him upon his arrival at the airport in the Kingdom of Saudi Arabia.
Al-Jumairi worked as the chief editor at "Al-Takarer" newspaper, which was closed in 2015. He completed his PhD in software engineering at the University of Regina in Canada. He has written number of articles on human rights, especially in the rights of workers in Saudi Arabia.
Al-Jumairi was subjected to many violations in prison, including solitary confinement, preventing communication with his family, and he was not allowed to appoint a lawyer, and the detainee has not been prosecuted so far, and he has been subject to enforced disappearance since his arrest.
Sanad Organization calls on the Saudi authorities to release Dr. Al-Jumairi immediately and unconditionally, and calls on the international community and human rights organizations to exercise their role in pressuring the Saudi authorities to release Al-Jumairi and all prisoners of conscience.